Life Style
Trending
Natural Pharmacy in Your Kitchen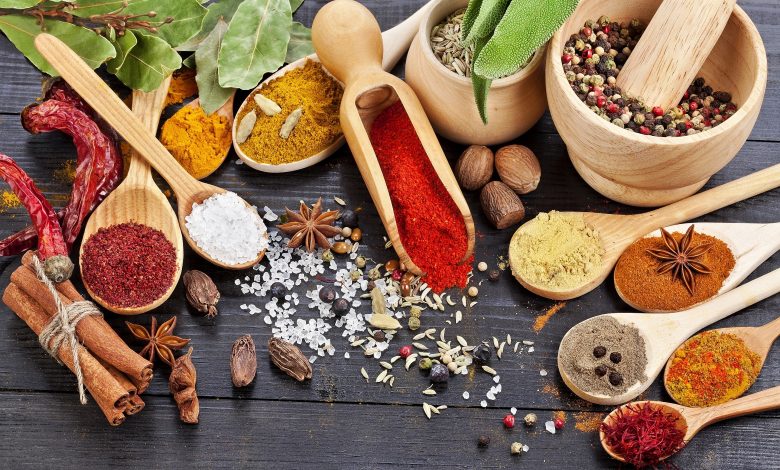 Follow Asdaf News on

Newsgate360: We use spices and herbs everyday in our food to add delicious taste to the foods we eat. However, the purpose of using spices does not end at the flavour or aroma, but they are also antioxidants, anti-inflammatory and have more properties that may play a role in prevention of some sicknesses or diseases. Spices do put a natural pharmacy in our kitchen.
Each spice has different properties that would help in certain or more areas.
Cinnamon: Helps to maintain blood glucose level and controls bad cholesterol. It would be used in savory and desserts. Add cinnamon to your breakfast cereals, baked items or use it to marinate meat or chicken or even roasted or grilled vegetables.
Cloves:  Boosts immunity, and is anti-inflammatory. It is high in antioxidants and may protect against cancer. It may improve liver health. Clove is delicious when added to cooked vegetables for an exotic flavour.
Cardamom: Is another spice commonly used in our Arab region. It is antioxidant, and contains potassium, magnesium. It is aromatic with Arabic coffee and delicious in cooking rice and some sweets.
Cumin: Is the second most popular spice in the world. It is used in Middle Eastern, Indian, Chinese, North African, Southwestern and Mexican cuisines. It promotes digestion, helps to get rid of colic pain. It is also rich source of iron.
 If you already have these spices in your kitchen, try to use them more often to enjoy tasty and healthy food.