Technology
Trending
SDAIA's President "A new reality is reshaping our world and artificial intelligence is at the heart of this."
Global AI Summit takes place on October 21 & 22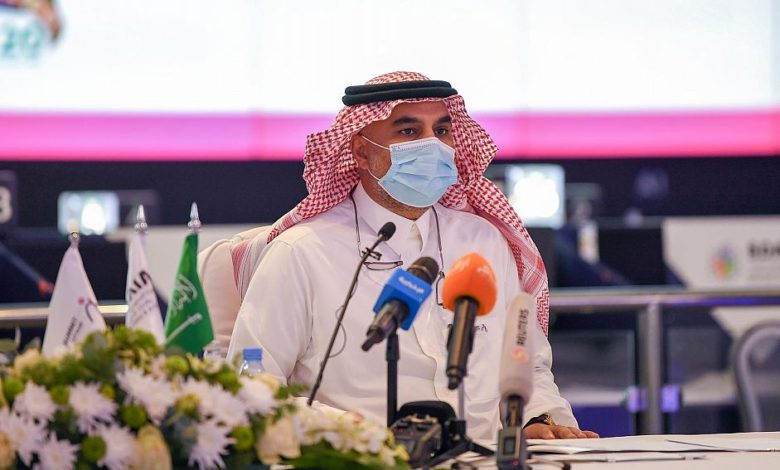 Follow Asdaf News on

 Riyadh –


: The Saudi Data & AI Authority (SDAIA) has announced the agenda of the Global AI Summit, which will take place on October 21 and 22. The Summit is held under the patronage of His Royal Highness Prince Mohammed bin Salman bin Abdulaziz, Crown Prince, Deputy Prime Minister, Minister of Defense, and under "AI for the Good of Humanity" theme.
The summit's attendees will try to establish specific recommendations for effective national artificial intelligence strategies in the post-COVID era, building on existing frameworks developed by the Kingdom as well as important new insights, innovations and investment trends. The summit has been designed for maximum collaboration and interaction with expert to inspire visions of the future, and discover how AI technologies will shape our future.
The Global AI Summit will open with a keynote speech by the Dr. Abdullah bin Sharaf bin Jamaan Al-Ghamdi, President of the SDAIA, followed by a series of sessions and workshops on four main topics: Shaping the New Normal, AI and Governments, Governing AI and the Future of AI.
The holding of the Global AI Summit coincides with the Kingdom of Saudi Arabia's presidency of the G20 meetings, as the summit is one of the most important events on the agenda of the Saudi digital economy.
The summit's attendees will set the stage for insightful dialogue and innovative ideas on a global level, both in terms of recovering from the coronavirus pandemic and important trends in artificial intelligence. There will also be strategic-level discussions on establishing an effective and efficient system for artificial intelligence, exploring national strategy options and encouraging global cooperation.
Registration for the Global AI Summit is still open and participants from around the world can apply via the official website's registration page. The event is expected to bring together some of the brightest and best international leaders, innovators, decision-makers, experts and academics, as well as leading technology companies, entrepreneurs and investors.
The Global AI Summit will also see the launch of the National Strategy for Data and Artificial Intelligence in the Kingdom of Saudi Arabia, which was recently approved by the King of Saudi Arabia. The National Strategy is set to drive the Kingdom's Vision 2030 goals forward with the support of relevant authorities and the guidance of the Saudi Data & AI Authority (SDAIA).