Life Style
Trending
Tips before choosing your home Carpets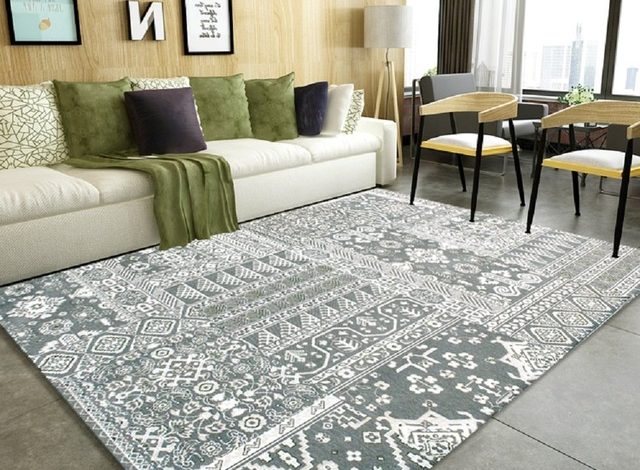 Follow Asdaf News on

Carpet, one of our homes key decorative essentials, they help create a comfortable atmosphere and enhance furnishings. Carpeting brings quietness and warmth to any setting. Because it is an absorptive fabric, carpet reduces sound levels and makes a noisy room quieter.
When choosing the carpet think where it will be used, are you mainly concerned about how it will look and feel in a formal living room or you want it durable for running children?
Where it will be used? In entrance, living room, dining room, bedroom?
When choosing a carpet keep in mind four main elements;
Function
Traffic and type of use should determine the fabric and colour of your carpeting choice. Are you using the carpet in a room with family heavy-traffic?
A smooth, plush top-of-the-line pile carpet would be a beautiful choice for a bedroom or formal living room. A trackless cut pile, densely constructed, makes a hardworking floor covering in a family room or entryway that has a lot of traffic.
 Fiber
The main fibers used in carpets these days are Polypropylene, Polyester, and Nylon, the most popular and durable fiber by far.
In addition, the natural fibers of choice today are wool and silk. They both are traditional carpet fibers, but their high price makes it less common and not handy for everyone.
Colour
Choose carpet with different colour other than your furniture. For dark coulored furniture a light and bright coloured carpet is recommended and vice versa. Color can also affect your mood. Warmer colors often make you feel energized while cooler tones provide a sense of calm. You will want to select a color that unites your decorative elements and creates the atmosphere you desire. Ever-popular beige carpet can make a room look spacious; but for a bolder statement, look for a common color in your furniture and draperies. Environmental colors, like blues, deep greens, rosy quartz, and stony neutrals are becoming increasingly popular.
Size
Choose the carpet size that fits well to your room. For bedroom the long carpet is the best to give length to your room, also a small carpet underfoot adds to the warmth of the room. For entrance, small carpets are preferred to add more width. For dining room, if you tend to have the carpet under the dinning table, make sure that it covers also under chairs and even wider.