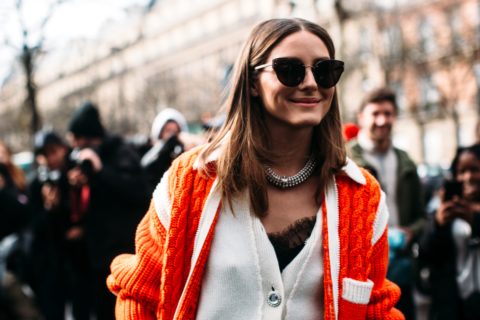 Follow Asdaf News on

Olivia Palermo to Launch E-Commerce Site (and Potentially a Fashion Line)
By Maddison Glendinning Date August 30, 2019
Style icon Olivia Palermo has announced the launch of her own e-commerce platform, beginning next month. Additionally, the former The Hills star has also revealed she's considering launching her own line of clothing.
Speaking with WWD about the site, Palermo explained, "We thought that redesigning the website and bringing it full circle and having it be a content-driven destination would be best. [We're] bringing in third-party products, lots of fabulous accessories and having the editorial be relatable with the Olivia Palermo lens and tone through the curation."
The site will launch on September 3 with 183 products from 25 specifically curated designers. The list includes Westward Leaning (with whom Palermo has previously collaborated), Alexandre Birman, Casadei and more. It will also house Palermo's fashion collaboration with the late Karl Lagerfeld.
The Olivia x Karl Lagerfeld is the only fashion that will be offered on the site for the time being, with the predominant focus on accessories. Palermo explained accessories "make the most sense, as that's something that's always resonated with me." She adds that when getting dressed she always starts "with an accessory."
The lack of fashion on the website is likely a deliberate move, with Palermo hinting that she is gearing up to launch her own range at some point in the future. "[It's] not something I haven't thought about," she said, adding, "There's a lot to look forward to in the future. This conversation will definitely continue."
It would make sense for Palermo to start her own line given that, as noted by WWD, Palermo has designed 10 fashion collections to date with partners like Lagerfeld, Banana Republic and Aquazzura and has generated $25 million in sales as a result.
This new venture sees Olivia teaming up with her brother Grant, who describes the star as "really hands-on", saying, "She cares about what we're doing, she cares about this business. It's her name at the end of the day. She's very committed to it and super hands-on." As for the ultimate goal, Grant explained, "We're not in this for the short-term. We want to build a long-term, sustainable business and a global brand. This is the foundation and we'll build upon it."
In addition to its e-commerce offering, the site will also house an editorial department producing original content.