Interviews
Trending
Russ Porter: The Role of a CFO is Central in Achieving The Ambitions of Companies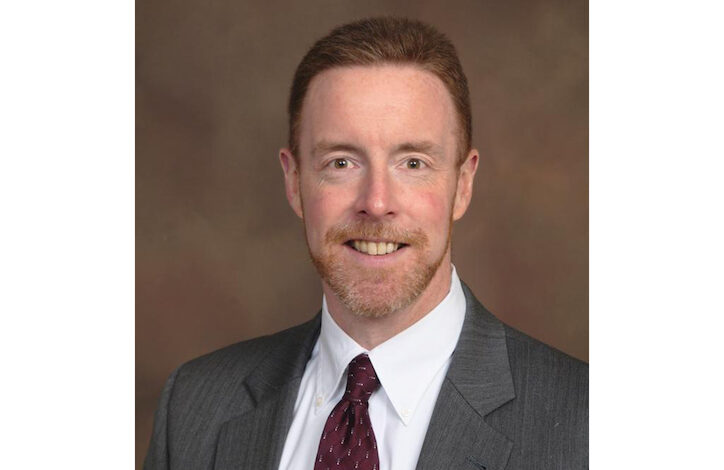 Follow Asdaf News on

Riyadh – Asdaf News:
By: Samar Yahya 
Corresponding to the recent "The Future CFO" Roadshow, Russ Porter, Chief Financial Officer (CFO) and Senior Vice President of Strategy, Technology, and Analytics at  IMA® (Institute of Management Accountants), spoke to Asdaf News on the role of CFO. The Roadshow was held in Riyadh, Manama, Kuwait, Doha and Egypt.
On the current transformation in Saudi Arabia and the role of CFO and financial strategies in companies major growth, Porter praised the transformation and that with Vision 2030, the country is rapidly opening its doors to a vibrant, diversified economy, and as a result, a multitude of diverse companies entering the market.
"It's essential for CFOs to understand the local market in-depth – the culture of doing business, the evolving regulatory environment, the specific challenges, and the opportunities. This understanding acts as the bedrock upon which strategic financial decisions can be built." Porter said.
CFOs must seize the digital revolution to increase operational efficiency, reduce costs, and bolster decision-making capabilities. Today, financial strategies are about harnessing tools like predictive analytics, artificial intelligence, and blockchain technology to shape the future of our organizations. Thus, CFOs actively participate in risk management, ensuring our companies have solid strategies to navigate market uncertainties. In addition, CFOs, must prioritize and invest in talent development, upskilling, and training.
According to Porter, the role of CFOs in SMEs is more pivotal as they are architects of growth, sustainability, and resilience. First and foremost, understanding the unique challenges and opportunities of the SME landscape is critical., it is totally different when compared to larger corporations. SMEs have distinct characteristics, they are more agile and innovative, but also more vulnerable to market volatility. CFOs, need to provide a strong financial foundation for these businesses to flourish, especially adopting a future-forward approach and embracing digital transformation.
As CFOs, it is our role to identify and implement the present numerous digital  financial tools and technologies to help SMEs compete on a larger scale.
Nevertheless, a robust financial risk management strategy is crucial to safeguard the business and ensure sustainability since SMEs are more exposed to the market variations.
"Given the competitive business landscape, SMEs can significantly benefit from forging strategic partnerships, particularly in growth and expansion, and as CFOs, we are often at the forefront of identifying these opportunities."
On the reshaping of role for CFOs after the pandemic, Porter commented that as many changes took place in businesses, the pandemic has accelerated the need for CFOs to be more strategic. CFOs have become integral in leading organizations through these challenging times. CFOs, now must be prepared for a wide range of scenarios, be more agile and resilient in financial planning.
Technologies such as artificial intelligence, machine learning, and predictive analytics have become central to CFOs roles.
"In the light of Saudi Arabia's Vision 2030, the role of a CFO has become central to achieving the ambitions of companies in line with the nation's goals, specifically with sustainability, financial strategies, and short-term and long-term goals.
"Vision 2030 places a significant emphasis on creating a sustainable future, both environmentally and socially. As CFOs, we have a responsibility to align our financial strategies with these sustainability goals and prioritize investments in sustainable initiatives, reducing our environmental footprint, and ensuring our operations are contributing positively to society. We also play an essential role in meeting the increasing demand from investors for clear reporting on Environmental, Social, and Governance, or ESG factors.
"Here, CFOs play a dual role in formulating financial strategies. On one hand, we're entitled to financial stability and profitability in the short term, which involves managing cash flows, optimizing costs, and managing financial risks. On the other hand, we're also tasked with setting and executing long-term financial strategies that align with the company's growth ambitions and the objectives of Vision 2030. This involves strategic investments, digital transformation initiatives, and capital structure decisions.
"Short term, this is about resilience and adaptability. Given the dynamic business environment in Saudi Arabia, CFOs need to ensure that companies can navigate short-term market fluctuations and challenges." Porter commented on the role of CFOs in sustainability, financial strategies, short-term and long-term goals of companies.
Technology, data, and digital transformation are the backbone of the modern business landscape for CFOs. These components are facilitating our work and changing how we think, plan, and strategize, advanced financial tools and software have significantly improved the efficiency and accuracy of financial operations. AI and machine learning are being used for everything from automating routine tasks to detecting financial fraud. These technologies empower us as CFOs to make more informed, accurate, and timely decisions, ultimately helping us achieve our financial objectives.
CFOs now are using data analytics to gain deeper insights into their financial performance, identify trends, forecast future outcomes, and make strategic decisions. It can help us understand where we're excelling, where we're lagging, and what steps to take to meet financial goals.
digital transformation helps CFOs, helps drive cost efficiency, improve financial reporting, and enhance strategic decision-making capabilities.