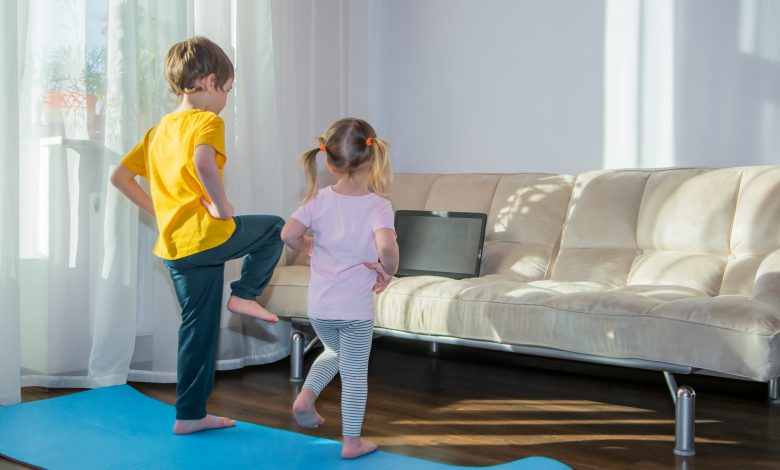 Follow Asdaf News on

Riyadh  –
:
In partnership with the Abu Dhabi National Oil Company (ADNOC) and supported by the Ministry of Education, The #DailyMileAtHome calls on children and their parents to stay healthy by taking part in any physical activity for at least 15 minutes a day, provided it is safe to do so.
The campaign evolved from schools-based initiative The Daily Mile; one of the world's largest health and well-being initiatives in which students walk, jog or run for 15 minutes every day in school. Over 11,000 schools and 2.3 million children in 78 countries were taking part regularly before COVID-19 hit.
The Daily Mile At Home builds on this simple concept of 15 minutes of daily exercise.
Aimed mainly at 3-12 year olds, it includes weekly 'family fun challenges' providing parents with ideas for easy, creative exercises they can organize for their children. Every month, three families will also win 1,000AED each to spend on sports clothing and equipment.
Omar Suwaina Al Suwaidi, Executive Office Director at ADNOC, said, "ADNOC is delighted to be partnering with The Daily Mile At Home and the Ministry of Education to support the physical and mental health of all UAE families. This summer initiative aims to help children feel more energized and optimistic during these challenging times. Together, through initiatives like The Daily Mile At Home, we continue to bring energy to life."
With many people staying in the UAE this summer due to COVID-19 concerns, The Daily Mile at Home can be a simple yet positive part of the lives of children and parents as they seek to maintain a healthy lifestyle in the heat.
Families are strongly encouraged to take part in exercise safely by familiarizing themselves with the latest government rules and COVID-19 health precautions, and adhering to them closely.
Dr. Amna AlDahak AlShamsi, Assistant Undersecretary – Activities Sector at Ministry of Education, said, "We encourage our students and their families to stay active and positive whilst following social distancing guidelines. The Daily Mile At Home is an important summer campaign helping our nation to stay fit, and joins other Ministry of Education initiatives to keep our country's students moving this summer while schools and nurseries are closed."
In addition to 1,000AED vouchers to spend at Go Sport, The Daily Mile UAE will present an award to the school with the most students staying active this summer, and recognize all schools with students taking part in The Daily Mile At Home.