Variety
Trending
Landmark Arabia partners with Alnahda Society to facilitate virtual learning
Donates 100 laptops to low-income, women-led families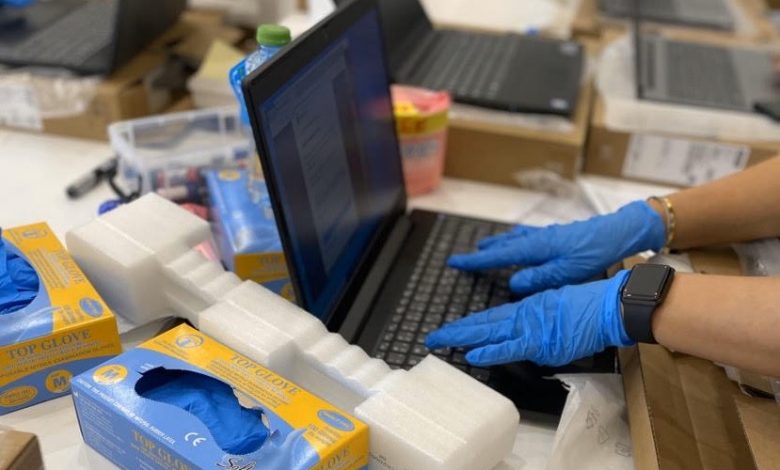 Follow Asdaf News on

Riyadh –
:
Continuing on its efforts to address the needs of those severely impacted by the COVID-19 pandemic in the Kingdom, Landmark Arabia has teamed up with Alnahda Society one of Saudi Arabia's oldest charities for women, to donate 100 laptops. The donation will support the organization's 'Tiqani' program aims to support and enable children from low-income, women-led families to continue their education virtually during the COVID-19 outbreak – by providing them with free devices.
The 'Tiqani' program works towards spreading technical awareness amongst the youth by equipping them with basic technological skills and has been developed in accordance with UN Sustainable Development Goal 4 to "ensure inclusive and equitable quality education and promote lifelong learning opportunities for all."
Speaking about the initiative, Nisha Jagtiani, Group Director, Landmark Group, said, "At Landmark Group, we have always believed that education has the power to shape lives. We are really happy to partner with the Alnahda Society and be able to support them in fulfilling their mission of helping children from low-income, women-led households pursue their education during such a challenging time. With the outbreak of COVID-19 across the region, our goal has been to identify the needs of the local communities and work on-ground with organizations that share our vision of making a genuine difference in the lives of those severely impacted.
We recognize that continued access to education and distance learning can be a challenge particularly for children without access to devices, which is why we felt so strongly about working with Alnahda."
Rasha Alturki, Chief Executive Officer, Alnahda Society, added, "It's partners like Landmark Arabia that enable us in making a difference.   Their recent contribution will support our efforts to make sure that children who are facing social and financial challenges do not fall behind academically because of their lack of access to the required technological tools for their continued educational development.  With these computers we will further help us providing equal opportunities to our beneficiaries' children and empower them to reach their future scholastic and career goals."
Founded in 1962 in the city of Riyadh, Saudi Arabia, Alnahda Society is a nonprofit organization dedicated to empowering women socially and economically through the execution of numerous projects and programs. Since the outbreak of COVID-19, the charity has launched dedicated projects aimed at offering social & financial support to 350 women-led households.
In addition to its donation to Alnahda Society, Landmark Arabia has also partnered with accredited non-profit organizations across the GCC in its concerted efforts to support the most vulnerable population that have been adversely affected by the pandemic.