Interviews
Trending
Interview  with Vítor Poças, President, Association of the Wood and Furniture Industries of Portugal During the Saudi Index show  
The products are all advanced and use the latest in technology and innovation
Follow Asdaf News on

RIYADH –
What various range of products will AIMMP be and providing and introducing to the Saudi market?
First, I want to present our organization, we are the Portuguese association of wood and furniture industries, so we represent one sector in Portugal that has about 80,000 small and big companies. We have 65,000 active workers. And we are 65 years old so. We have accumulated massive experience in the field and our sector is one massive experience, and our sector is the strongest among various national sectors. Our mastery has made us the most sought-after sector and our exports have increase in millions of Euros over the past 9 years. We use the latest innovation and technology in manufacturing wood furniture and that is why we are here; we want to promote our products. We are presently here with 10 companies in 3 missions, and we are exhibiting products of 30 companies in this exhibition, they are displayed in the exhibit over 200 square meters, and we choose sustainability as lur main theme for exhibition. The layout is that of a Portuguese house, so when you ask about the products as it is found in a typical Portuguese home. We have various types of furniture found in all rooms in the house. We have bedrooms, dining rooms, sitting rooms, all kinds of furniture, for every part of the house. Two of our exhibiting companies dela with flooring word another produces swimming pool framing wood and another produces metal decoration that fit on wooden doors and wooden product. Some companies are specialized like a company that only produces chairs and so on. All these companies operate under the umbrella of the association that aims to promote natural products made in Portugal. It is a government sponsored authority that support Portuguese brands. The products are all advanced and use the latest in technology and innovation as I stated before and we work from the inside out and from plan to exaction with tailor-made pieces on demand option.
As the consumer demand for furniture keeps on changing based on specific generation demographics, how will the Portuguese product face these challenges and face competition against local vendors? 
As you know Portugal is in Europe and we are noticed in that market. There is a new challenge in the Saudi market and the people in this region are open to purchasing new European products and designs. Today, it was good to see that the women's position has advanced in the Saudi society, and with the modern-day internet, social media, all men, and women have access to see the new trends in the design world. Of course, our company and Portugal in general and the association have observing and watching the scene and found that Saudi people are open to interested in purchasing European designs. Therefore, we can offer the best design and the best products. My biggest was to see the huge influence Saudi Arabia women have on the household in choosing the furniture they want. And it's important as usually, the woman is spending more time at the house.
As the vision 2030 is acting as a catalyst in fueling the economic revolution in KSA, how do you describe it in sustaining the growth path for the furniture market?
I have arrived yesterday, but once I arrived at the hotel with the taxi driver, the taxi driver happily talked about the Saudi Arabia economic boom and how it is glory days. This is an advantage for us because we understand that there is a small percentage of the population who can purchase our products, so we don't want to sell the products locally to our nationals only.  When there is a growth in economy will gain more and will be able to purchase better European quality product and that is target customer. People with interest and taste for fine European furniture. So, we pleased for the Saudi economic growth it is positive for all.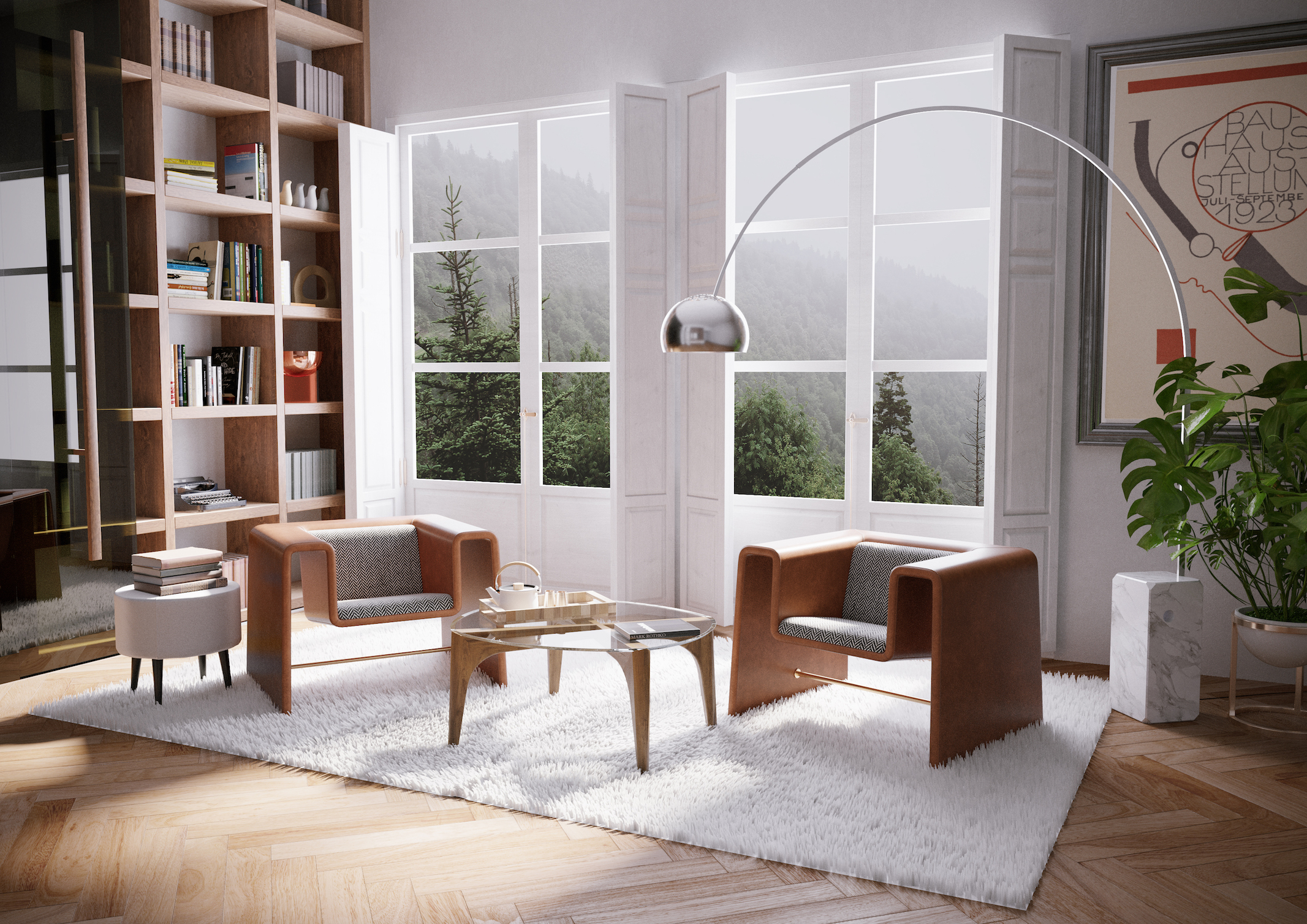 What are the unique points for guaranteeing the quality & durability of Portuguese furniture in the market? 
As I have mentioned before, we create the best desirable designs in Portugal. The pieces that are showcased in the expo all embody the four main characteristics of our principles: innovation, technology, design, and sustainability. It means that before the pieces is chosen to be exhibited, it goes through a screening and selection process by a specialized jury. The jury visit the companies, inspects the products, select, and then certify the selected product that is to participate in the exhibit.
In simple 4-5 words how do you describe the Saudi Arabia furniture market dynamics? Unfortunately, I think that there is a lot of low-quality furniture in this market, so there is a lot of competitors in the low-level furniture, a lot of companies will sell low quality for a low price, which we can still consider competitors. There is a lot of furniture from China, India, Brazil, Bangladesh in the market available to the Saudi consumer, but there's still a percentage of the Saudi population an income that allows them to have access to our high-quality products. But we have our position in your market which we are planning to expand and sustain.
What is the expected revenue derived from the rising demand for luxury furniture in the tourism and hospitality segments?
As you know this expo has 2 furniture sides, index Dubai that is one part for more of a building & construction material, and the other side is hotel show Riyadh, & index Riyadh. We are here to offer our designers and decorators services for the hotels, as some hotels have a certain contact with the hotel show KSA.
Soon we will have a big meeting in Jeddah to discuss the next steps with a 5 stars hotel for completely furnish the hotel, we are eager and have high expectations regarding providing our services and products in the hospitality sector in KSA.
Finally, it's very important to have a well-designed and beautiful atmosphere for any accommodation to be able to provide all individuals with an unforgettable stay. Especially that the young generation is more into modern and European designs more than the classical designs so this is for our advantage, as I can say we are the future of design.