Interviews
Trending
Mercedes-Benz EQ FE Team Racing Driver Vandoorne is Excited about Diriyah E-Prix Night Race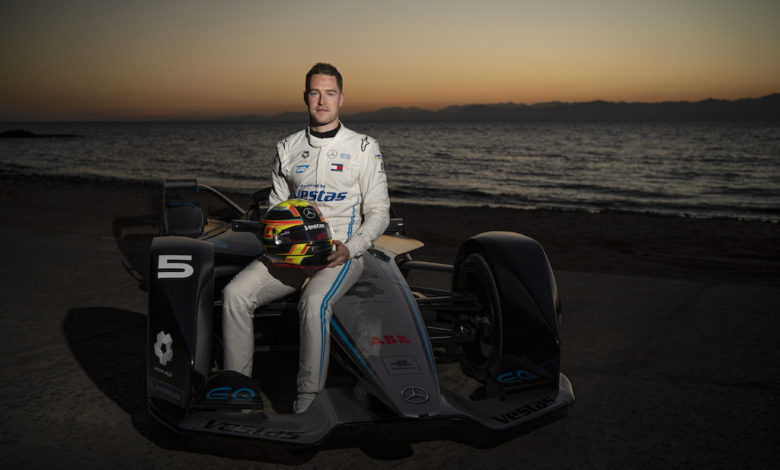 Follow Asdaf News on

Riyadh –


:
By: Samar Yahya
Less than 50 days left to the Formula E racing series in a thrilling Diriyah night race. The much-anticipated E-Prix is set to take place end of February as the first-ever Formula E night race and 100% powered by fully renewable energy.
NEOM has entered a long-term partnership with the Mercedes-Benz EQ FE Team, which in turn will provide tremendous knowledge transfer and talent development opportunities.
"It is indeed a six years start-up young championship, but I have been following it since it first started. When I had the opportunity to join Mercedes with such a big project it was really a unique opportunity for me to be part of an upcoming championship but also to be associated with one of the biggest names that are always looking for innovation, sustainability, and really focusing on the EV technology." Stoffel Vandoorne, the Belgian racing driver for the Mercedes-Benz EQ FE Team said about what attracted him to join Mercedes-Benz EQ FE Team
On the impact of the Formula E recent award by FIA, Vandoorne says it is very positive that they were awarded this title officially by the FIA, as a driver if you win the championship you can call yourself a world champion; it will really boost the championship to the next levels as well.
On the future of Formula E, Vandoorne said: "There has been a very huge interest and a lot of participation of cars manufactures, because really this is the kind of platform that allows them to develop their EV road cars and technologies. The technology we are seeing on the racecars will trickle down to road cars, which is a priority for many manufacturers at the moment."
On the experience Vandoorne gained by racing in Formula E with Mercedes-Benz EQ FE team, he explained that last year was his first year with Mercedes and the championship a pretty successful one. "I managed to finish the second in the drivers championship, and as a team third in the constructor's championship. It was a very good start and we have a high ambition for this season for which we are hoping to fight for the title in the drivers and constructor's championship.
"It is still early days for the Mercedes-Benz team in the championship, and there is still also a lot of work that needs to be put in it, but we are on the right path."
Vandoorne expectations on Diriyah E-Prix that it would be great to race in Saudi Arabia, and for it to be the first of its kind in the Formula E series. "Having the lighting around the circuit powered fully by renewable energy is a great initiative. I always like the track in Saudi, as it is one of the most challenging ones of the season, and one of the quickest one in terms of the corners combinations.
"I enjoyed some good results there, especially last year with two times on the podium as the third place so I'm looking forward to going back and hopefully I will be doing better than the previous season." Vandoorne said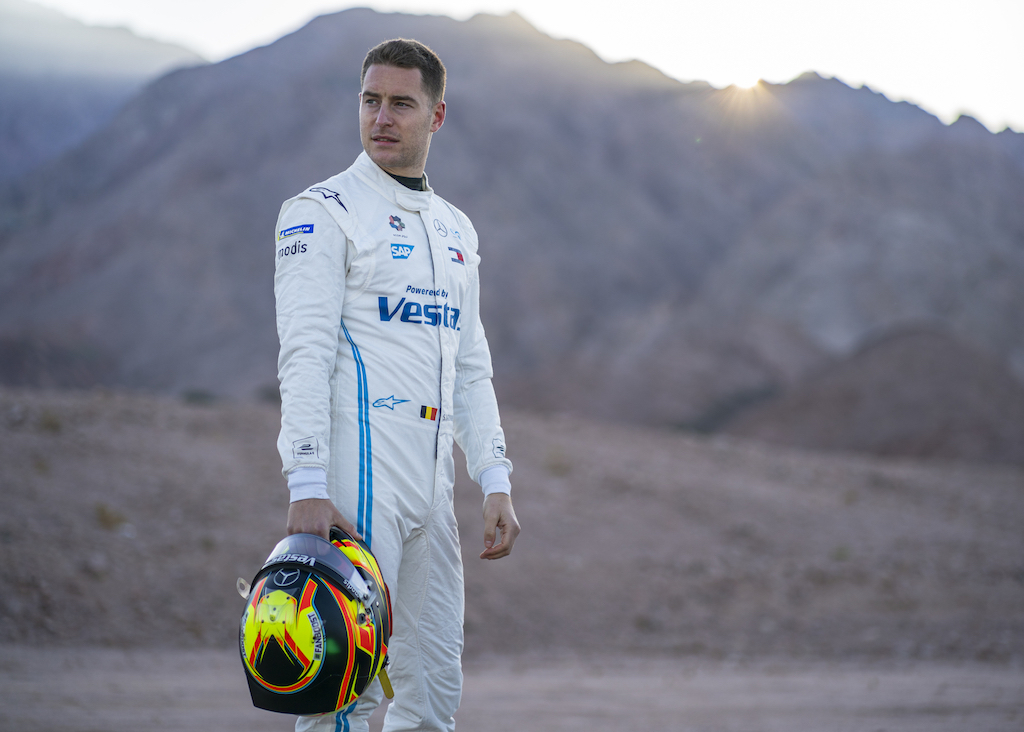 "Last year we had a double header so it was two races in the same weekend. For us it was very exciting time. We had the first good results and to finish third on the debut race, which was such a relief for the team after all, that was one of the best moments in Saudi."
On the challenges or difficulties the team is looking to avoid in Diriyah E-Prix Vandoorne pointed out that there is always a unique set of challenges in every track and that the Saudi racing conditions are challenging as they will be racing in a desert-like climate, a lot of sands on the track which makes it very slippery at the beginning and it is something we have to deal with as drivers and as a team to make the right changes to the cars. It is exciting though, because it adds a little bit more actions into the races.
On NEOM and Mercedes-Benz EQ Formula E team partnership, Vandoorne believes that they both have the same vision on innovation and sustainability. For NEOM to create a sporting hub, a world-class sporting facility let's say, with the most advanced technologies whilst maintaining the eco-friendly city is a great ambition.
Vandoorne expects the partnership to provide opportunities for the Saudi talents to get involved in bringing the city dream to life. From the sport perspective, it offers opportunities to develop their skills and talent.
Talents development program is probably in the pipeline. "We are working on this together and leveraging the experience from the Mercedes-Benz EQ FE team to develop native new talents." said Vandoorne
His advice to young racers and fans is never to give up on your dreams! Everything is possible as long as you are motivated to it and you are willing to invest the time and effort to learn as much as possible about it.
Vandoorne said that racing is not easy! It is one of the top sports and it is very competitive. Many drivers have a lot of experience, so the difference is made in how much work and effort you are putting in preparations, how much time you are spending with your team, and how much you are focusing on your fitness level. It is important not only to be fast on track, but it is also important to maintain good practices.
This interview was facilitated by NEOM, the Mercedes-Benz EQ FE team Principal Partner