News
Trending
GROHE Perfect Match
The curated bathroom concept for a perfectly coordinated home spa experience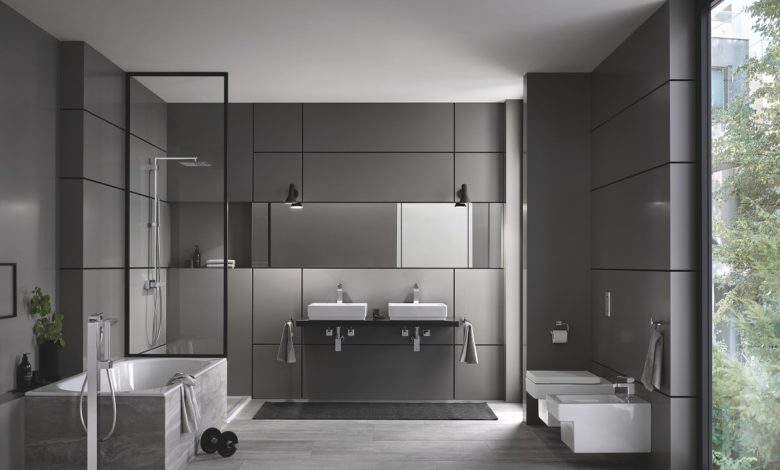 Follow Asdaf News on

Jeddah –


:
More than ever, home is the center of life, a safe haven where people can forget the world around them. "In recent times, we have been spending more time at home. As a result, home is increasingly becoming an extension of who we are", explains Gudy Herder, international trend consultant at Eclectic Trends, "overall well-being is coming into focus and bath rituals are now more than ever considered an essential retreat." Based on this redefinition, consumers are seeking integrated bathroom concepts matching their personal needs and individual style. Therefore, their desire for a more active role in terms of bathroom design is also growing steadily. This is where the curated GROHE bathroom concept comes into play: With Perfect Match, GROHE offers product combinations that are a one-hundred percent match in form and function. The faucet design matches the ceramic shape, the form of the shower system and even the accessories are complementing the harmony. All from a single source. It has never been easier for consumers to create their dream bathroom.
How to find the perfect match for the bathroom?
Bathrooms are as individual as consumer needs and personal style preferences. Some bathrooms are small, while others are spacious. Some people like to keep it functional while others love a creative home spa atmosphere. Some prefer organic round shapes, others like clear square shapes. Especially if one wants to renovate or redesign the entire bathroom, the wide choice of products can be overwhelming. "Coordinated bathroom solutions are crucial in order to generate a perfectly balanced space for relaxation and well-being," explains Gudy Herder. "That is why curated interior design concepts are becoming more popular. They support consumers in finding the right product and creating a harmonious home spa experience."
Thanks to GROHE's curated product combinations, consumers can easily select their "Perfect Match": Different coordinated full bathroom solutions with faucets, wash basins, bathtubs, showers, WCs, flush plates and accessories allow consumers to easily choose according to their taste and needs – and guarantee that the products are also a Perfect Match in design and function.
GROHE's top 3 Perfect Match combinations: For a unified design language in perfect harmony with your personality and lifestyle
#1 Perfect Match: GROHE Essence – Organic Elegance
Thanks to their gently organic forms, slender profiles and natural lines, GROHE Essence bathrooms create a calming scheme that is timeless in its elegance. Perfect for those who understand the bathroom as a place of relaxation and contemplation. See our curated GROHE Essence combinations via the following LINK.
#2 Perfect Match: GROHE Plus – Slick Minimalist Styling
GROHE Plus is a design that takes its inspiration from the arc, a shape that offers both strength and lightness. By merging the curves of a circle and the crisp, clean lines of a cube, GROHE Plus creates an exciting, architectural silhouette, making it possible to combine the faucet with both round and square shapes. See our curated GROHE Plus combinations via the following LINK.
#3 Perfect Match: GROHE Eurocube – Contemporary Cubist Style
For lovers of cutting-edge, clean design searching for a truly distinctive look for their bathroom, GROHE developed the Eurocube collection. Combined with the strong, minimalist lines of the GROHE Cube Ceramic, it creates a cool and contemporary bathroom atmosphere.
Gudy Herder is an international trend consultant and certified trainer at Eclectic Trends based in Barcelona.