Technology
Trending
UL AND GCC ELECTRICAL TESTING LABORATORIES INAUGURATE JOINT VENTURE LAB FOR RENEWABLE ENERGY TESTS AND SERVICES
JOINT VENTURE IS UNDER THE PATRONAGE OF HIS HIGHNESS PRINCE ABDULAZIZ BIN SALMAN, THE MINISTER OF ENERGY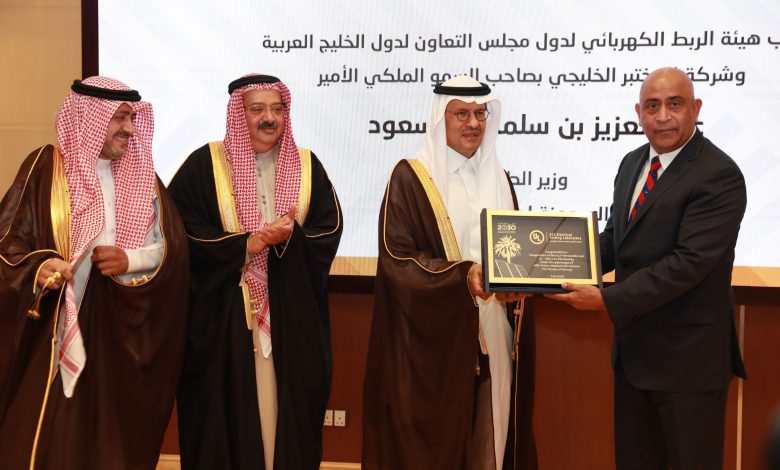 Follow Asdaf News on

Newsgate360 – Riyadh/Dammam: Under the patronage of His Highness Prince Abdulaziz bin Salman, the Saudi Minister of Energy, UL and GCC Electrical Testing Laboratories (GCC Labs) recently inaugurated their first joint venture lab in Dammam.
The new laboratory, Gulf Renewables Lab, comes as a joint venture between global safety science organisation UL and the Saudi-based GCC Labs, and is aimed at strengthening awareness, capabilities and certification within the renewable energy segment in Saudi Arabia and across the region.
The laboratory, 7000 square meters in size, is located in Dammam's third industrial city and will provide more than 50 standardized tests of renewable energy systems according to international, GCC and Saudi specifications.
The joint venture is designed to support the region's renewable energy market by utilising the resources and knowledge of both entities. It includes the localization of technologies and the sharing of experiences in testing and certifying renewable energy systems.
With the opening of the laboratory, UL and GCC Labs both aim to provide renewable energy related services, testing and updating the certification requirements in the MENA region.
UL and GCC Labs' strategic partnership aligns with the Saudi Vision 2030 of creating a safe and attractive environment for foreign investment.
H.H Prince Abdulaziz bin Salman bin Abdulaziz, Saudi Minister of Energy presented Hamid Syed, vice president and general manager in the Middle East for UL, with an appreciation plaque in recognition of UL's investments in the Saudi economy
Hamid Syed said, "This lab is the result of our commitment towards our customers to help them meet their renewable targets by offering a complete range of services via the new joint venture company. We are excited about developing new relationships through the extended client base.
"It is an important step in line with the Kingdom's Vision 2030 and will contribute significantly towards localising manufacturing and services and promoting alternative energy applications suitable for the climatic conditions in the GCC countries".
Engineer Mahdi bin Nasser Al-Dossary, chairman of the board of GCC Labs said, "The lab has succeeded in providing advanced services for major companies and authorities since its inception.
"UL is a key partner for us and we appreciate their efforts as their involvement was vital in accelerating the construction and operation of the new lab. "
The Gulf Renewable Labs will play a pivotal role in enhancing efficiency and quality levels, facilitating research and innovation, training local talent and building a knowledge and technology-based economy.
Eng. Saleh Amri, CEO of GCC Labs expressed his gratitude for the support of His Highness the Minister of Energy. "This success could only have been achieved with the consistent backing of the Saudi government along with the collective efforts of GCC Labs and UL over the last few years," Amri said.