News
Trending
Uber and Mastercard partner with Zahra Association
To provide free trips for women in Saudi Arabia for Breast Cancer Awareness Month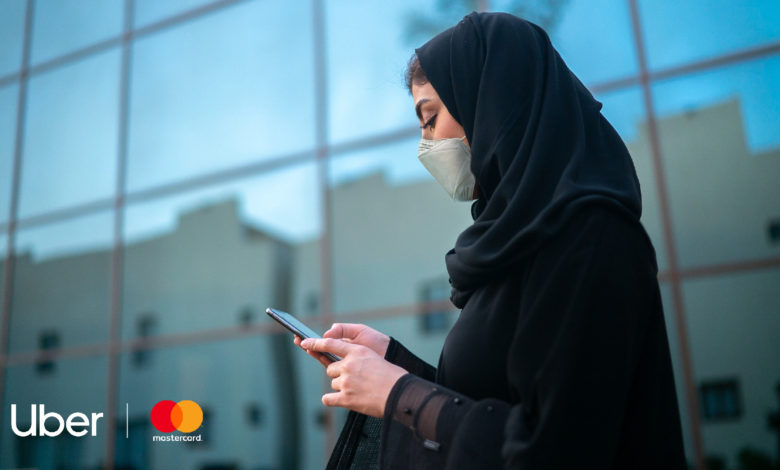 Follow Asdaf News on

Riyadh –


:
In line with its global commitment to 'Move What Matters' and support communities across the region as well as its strategic MEA-wide initiative with Mastercard, Uber has partnered with Saudi Arabia's Zahra Association to facilitate free rides for select beneficiaries until November 15th.
The partnership will offer women free trips to and from 75 hospitals and clinics in Saudi Arabia as part of a month-long awareness campaign initiated by Zahra Association to raise awareness about the importance of early breast cancer screenings.
Uber is utilizing its technology and making available its wide network of drivers to ensure that communities are able to move around at a time when COVID-19 has severely impacted mobility.
Mastercard is extending its philanthropic support and technology expertise, building on its mission of 'doing well by doing good' to rebuild healthy communities and drive economic growth.
Mohammad Gazzaz, General Manager, Uber, Middle East and Africa, said, "Throughout COVID-19, we've remained committed to connecting communities through safe, reliable technology in the moments that matter the most. Zahra Association is leading a very important fight and we're humbled to support their resolve by leveraging the power of our platform. This partnership is another step in our journey to identify and support the needs of communities across the markets we operate in and localise solutions to best meet people's needs."
Hanadi Mohamed AlOuthah – CEO of Zahra Association explains, "We are proud to be working alongside Uber to help women move around freely and comfortably as they prioritise their own health and well-being. This year's campaign focuses on the role the environment can play in women's well-being. It stresses the importance of regular testing and encourages early breast cancer screening. Our partnership with Uber allows us to overcome a major hurdle – moving people around safely in the midst of a pandemic, and we're grateful to them for their support."
Amnah Ajmal, Executive Vice-President for Market Development at Mastercard Middle East and Africa, adds, "We are delighted to partner with Uber and Zahra Association to launch this exciting initiative in the Kingdom to honor Breast Cancer Awareness Month. We are proud to support Zahra Association's mission to raise awareness during this special month by enabling women to prioritize their own health and get to clinics for checkups. This is another example of the power of partnerships as we continue our mission of doing well by doing good."
The "Move What Matters" initiative comes as part of Uber's global pledge to help communities in the region, and globally. Earlier in May, Uber launched its UberMedics initiative in Saudi Arabia, providing healthcare workers in Riyadh, Jeddah and Eastern Province with discounted trips to and from their workplaces. In August, in partnership with Mastercard and Al Nahda, it also facilitated free rides for select beneficiaries across the Kingdom, aiming to support members of the community based on specific needs and initiatives. Most recently, in partnership with Unilever it equipped over 40k cars with plastic separators in Egypt and KSA, as part of efforts to strengthen safety in the 'new normal'.
Uber's strategic partnership with Mastercard spans across Middle East & Africa and is the largest partnership for Uber in the region, aiming to support members of the community based on specific needs and initiatives. As part of this initiative, earlier this year Uber partnered with Al Nahda, a Saudi NGO dedicated to empowering women, offering free rides to select beneficiaries across the Kingdom. Further initiatives are being rolled out across the region, each one tailor made to the specific country and consumer needs.