News
Trending
GELLIFY's Corporate Entrepreneurship 2020
The ME to be represented at the flagship event for the first time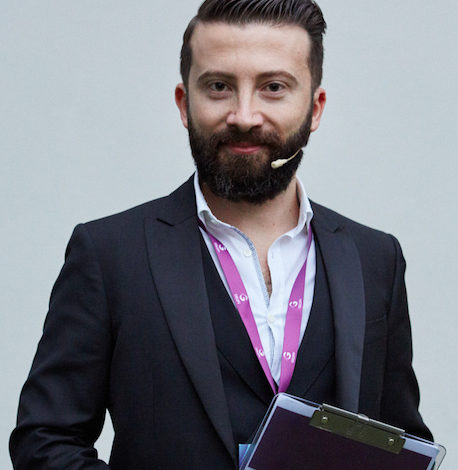 Follow Asdaf News on

Dubai –


:
GELLIFY, an international B2B platform that supports organizations with innovation advisory services and advanced startup technology, will host its annual flagship event, Corporate Entrepreneurship 2020, early next month. The exclusive event will offer venturing and corporate venture capital (CVC) experts, research professionals, entrepreneurs, and innovation enthusiasts the opportunity to explore the new and inspiring world where startups infuse corporations with fresh innovations to thrive in the new economy.
The two-day event on 9 and 11 November will feature stimulating discussions about the international venturing ecosystem through panels, interviews, research presentations and debates. Topics will range from the development and growth models for established companies operating in the traditional economy to corporate venturing, new venture building and digital transformation.
Highly regarded intrapreneurial speakers from venturing firms and academia across the world will share their expertise on how to innovate faster, leaner, and more economically with the latest tech startups and opportunities. Speakers will include: Omar Al Sharif, the director of partner programmes at Wamda; Neil Ford, an innovation expert based in the UAE; Laura Scaramella, a partner at CDP Venture Capital SGR – Fondo Nazionale Innovazione; Louise Piednoir, a partner at Aster Fab; and Fabio Lancellotti, a partner at Aster Capital.
"GELLIFY is delighted to bring innovators around the world to the fourth annual Corporate Entrepreneurship initiative," said Andrea Landini, Managing Partner and Head of Community at GELLIFY.
"We'll give you the tools to create an intrapreneurship culture in any economic climate, use new venture building and business model innovation to set the conditions so that your company will prosper into the future, and use CVC models to innovate from the outside in."
Landini added, "This year's event is being joined by speakers from corporate venturing funds and intrapreneurs across the world. Our speakers are truly diverse: We have guests from legacy programs with long histories in the U.S. We'll host experts from Southern European funds who know how to not only survive, but thrive, in new economies. We'll talk to booming CVCs and innovation hubs in the Middle East's emerging markets. There are so many interesting speakers we can't wait to introduce you to."
"The MENA region understands how to enhance competitive advantages and profitability through open innovation, as is evident with the total of USD 700M investments in venture capital funds made last year," said Massimo Cannizzo, the CEO & Co-founder of GELLIFY Middle East. "We are happy to have the Middle East represented this year to share fresh insights from one of the fastest-moving economies in the world. Participants will not only network with their global counterparts, but will learn how to create real impact in businesses by streamlining innovation the GELLIFY way."
VIDEO CHALLENGE
GELLIFY calls for venturing experts to submit a short video to share their stories and invaluable insights. The videos will show you how to invest in, build, and work with startups in your organization – and how to lay the cultural groundwork for it to be a success, as well as will be published on the official event website and other GELLIFY digital platforms, and the expert with the highest number of views of their video will receive a €1,000 donation to a charity of their choice. Inquiries and submissions can be sent to explore@gellify.com.
EVENT AGENDA
Our Corporate Entrepreneurship event is by application only. Attendees are required to answer a selection of questions beforehand, which will be reviewed by the GELLIFY team.
Nov 9 – New Business Building: How to Create New Ventures with Lasting Benefits
A live discussion on fostering intrapreneurship in corporations and financing new ventures with lasting benefits.
Time: 5:30pm – 6:30pm UAE time
Apply to attend here: https://bit.ly/2HfC4If
Nov 11 – How to Innovate for the Future by Using Corporate Venturing Models
A user guide to corporate venturing and open innovation alongside an in-depth discussion on how corporate venturing can lead mature companies to fail or prosper into 2040.
Time: 5:30pm – 6:30pm UAE time
Apply to attend here: https://bit.ly/3o4DPZQ
This initiative is aimed at members of the GELLIFY Explore business community, which includes among its partners Accenture Italia; T.T. Tecnosistemi, a company focused on advanced IT solutions; the tax consulting firm Pirola Pennuto Zei & Associati; and the law firm Gianni, Origoni, Grippo, Cappelli & Partners as part of the Gop4Venture practice.