News
Trending
The Access Bank UK DIFC Branch Sponsors GTR MENA 2020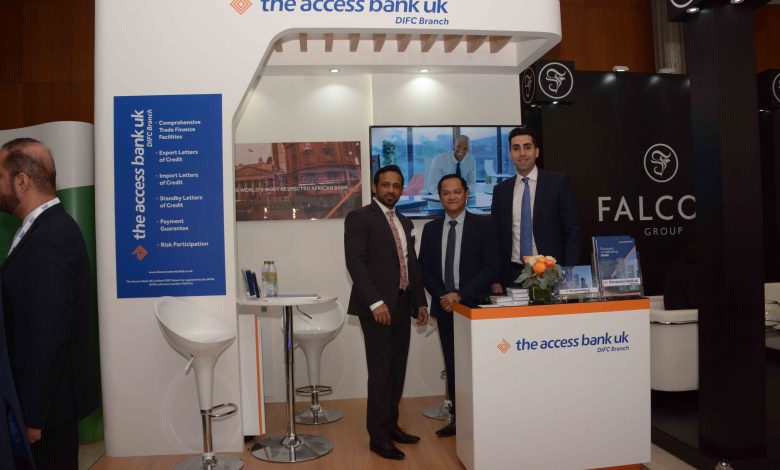 Follow Asdaf News on

Newsgate360 – Dubai: Under the theme 'Seizing Opportunities', The Access Bank UK DIFC Branch was one of the sponsors of the prestigious GTR MENA 2020, which took place in Dubai on the 17th-18th of February 2020.
This year's event focused on how to build on the legacy of Expo 2020, as well as how to effectively leverage new trade relations and geopolitical relationships. Discussions focused sharply on digital transformation and the opportunities it presents.
Commenting on the occasion, Jamie Simmonds, Chief Executive Officer and Managing Director at The Access Bank UK Ltd said, "The Access Bank UK DIFC Branch is proud to be one of the sponsors of the GTR MENA 2020, which presents a unique platform and opportunity for companies engaged in international trade. We represent the ideal partner for any organisation that wants to explore opportunities in the rapidly growing West African economy, which is set to expand further with the creation of the Continental Free Trade Agreement (CFTA). Once ratified, this grouping of more than 40 countries could become one of the world's largest free trade areas and significantly boost intra-African trade volumes according to the UN Economic Commission for Africa."
The Middle East countries have long considered Africa a dynamic investment destination. The increase in direct flights between major African countries and the UAE coupled with the signing of strategic cooperation agreements and easing of visa restrictions have been a catalyst to bilateral business exchange.
In 2019, Emirates Global Aluminium (EGA) received its first shipment of bauxite ore from its $1.4 billion mine in Guinea resulting in the western African state potentially earning $700 million annually. Furthermore, Dubai Ports World is looking to develop the commercial port of Assab in Eritrea, and in August 2018 the UAE announced a pipeline project linking Addis Ababa in Ethiopia to Assab in Eritrea.
The expansion of UAE and Africa trade links has gone from strength to strength in the last decade. The Access Bank UK DIFC Branch took this opportunity to position itself as 'Africa's Gateway to the World' through this prestigious gathering of the MENA region's leading trade experts, bankers, government bodies and corporates.
The Access Bank UK DIFC Branch offers a broad range of products and services to assist with trade and investment needs in Nigeria, Sub-Saharan Africa and the MENA region. The Branch is situated in the iconic Gate Building of Dubai International Financial Centre (DIFC) and is regulated by the Dubai Financial Services Authority (DFSA).