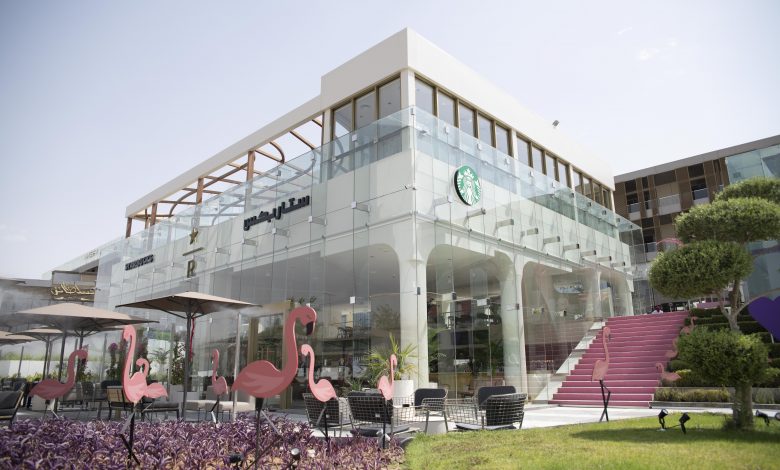 Follow Asdaf News on

Riyadh –
:
Starbucks celebrates the opening of its second Reserve Coffee Bar in Saudi Arabia, located in The Boulevard, Riyadh. The new store represents Starbucks uncompromising pursuit of elevating the coffee experience for its customers.
Starbucks Boulevard Reserve Coffee Bar store is one of the largest in the MENA region composed of Starbucks traditional coffee bar as well as the Starbucks Reserve Bar, which invites customers to deepen their coffee knowledge. Commenting on the store opening, Chris Dalrymple, Senior Operations Manager Starbucks KSA said: "We are extremely proud to launch our second Reserve Bar, that showcases our passion for coffee in Saudi Arabia. With an immersive and sensory coffee bar, the new store defines an opportunity to bring customers closer to their coffee – and Starbucks – more than ever before".
Featuring the Black Eagle espresso machine for unique, espresso-forward beverages and various brewing methods such as the Siphon, Chemex, Nitro and Pour Over, customers can taste Starbucks Reserve, small-lot coffees for a premium coffee experience specially crafted by Starbucks Coffee Master partners (employees) whose passion and knowledge of coffee is highlighted by their black aprons
Available in limited quantities, The Reserve Coffee Bar store offers one of a kind Reserve coffee, sourced from coffee growing regions in Latin America, Africa and the Asia Pacific islands. Two Reserve coffees will be on offer at the store opening – Rwanda Abakundakawa and Sun-Dried Brazil Isidro. The store will also offer Starbucks core range of food and beverages that are known and loved by customers in Saudi Arabia.
As customers enter the store, they experience a beautiful mix of modern and traditional in the architectural design that takes inspiration from the architectural World Heritage Site at Ad Diriyah. The design draws parallels between the sprawling alleys of the Heritage Site and the growing, spreading branches of the coffee tree. This has been translated throughout the store space, connecting the levels together. The central column and ceiling over the bar are two key elements that reflect this concept where the carved column rises through the space from the ground floor up to the second floor and grows out into the ceiling.
The store coffee and design experience will allow customers to engage with Starbucks passion for coffee through moments of education and discovery devoted to beverage innovation and excellence.  Every detail of the space was chosen with intention and reflects the handcrafted nature of coffee from bean to cup.