Technology
Trending
SAP is The Saudi Arabia's First Level-3 Cloud Service Provider
YouGov: 59 Percent of Saudi Organizations Increased Cloud Spend Over Past Year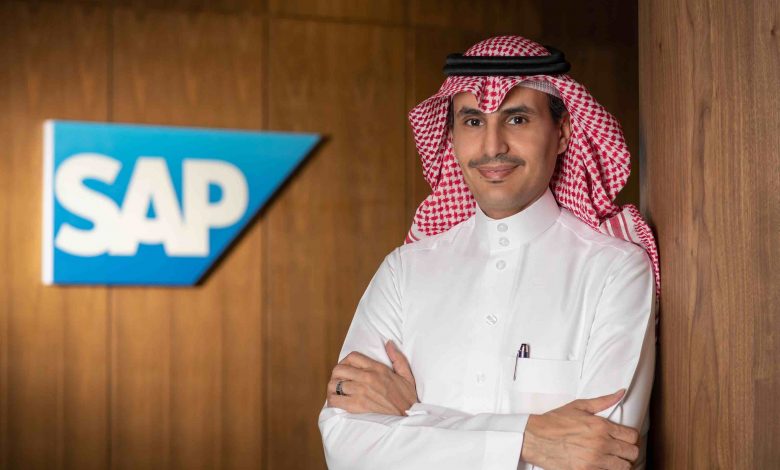 Follow Asdaf News on

Newsgate360 – Riyadh: SAP today announced that the Communications and Information Technology Commission (CITC) has awarded the global software manufacturer as a Level 3 cloud service provider (CSP).
Level 3 certificates offer the highest level of operations compared to Level 1 and 2 certificates, giving organizations greater confidence in embracing the cloud. Public cloud is vital in Saudi Arabia where organizations, especially the government and public sector, are ramping up their cloud investment.
For example, one recent YouGov survey shows that most Saudi organizations have increased their cloud spend over the past year (59 percent).and are comfortable on the public cloud (66 percent).
SABIC, a global leader in petrochemicals headquartered in Riyadh, has digitally transformed 24 human resources processes with SAP SuccessFactors running on the SAP cloud data center. The company's human resources digital transformation on SAP's cloud data center is uniting legacy processes to deliver personalized, authentic, and unified experiences for more than 35,000 employees across more than 40 countries.
The Red Sea Development Project, which aims to become one of the world's most ambitious tourism and hospitality projects, has also digitally transformed on SAP's cloud data center. The enterprise now has the most advanced cloud services and real-time insights to integrate customer and operational experiences, to ensure strict data security to meet government standards, and to scale up as the development grows.
"Receiving Level 3 certificate underlines our investment in secure and scalable infrastructure to support Saudi Vision 2030 and allows the public sector to embrace the business benefits of the public cloud," said Ahmed Al-Faifi, Senior Vice President and Managing Director, SAP Middle East North.
"SABIC and the Red Sea Development Project show how Intelligent Enterprises can digitally transform on our cloud data center to transform employee and customer experiences, drive business competitiveness, and scale up for the future."
Level 3 certification includes ISO 9001/2015 for large enterprises, ISO/IECs 27001, 27017, and 27018 for individuals and small- and medium-sized enterprises, and Cloud Security Alliance STAR Certificate. Additional technical features ensure high availability, flexible scalability, strict security, and sustainability.
The SAP Cloud Data Center is part of the company's ongoing 4-year SAR 285 million Saudi investment plan.
Among the stronger indicators for the demand for the SAP cloud data center is that 92 percent of Saudi organizations say it is "important" to keep data in-country, according to a recent YouGov survey.
On SAP's cloud data center, Saudi organizations can adopt a wide range of digital business solutions, including Analytics Cloud; Ariba; Cloud Platform; Cloud for Customer; Commerce Cloud; Enable Now; Integrated Business Planning; Marketing Cloud; S4/HANA Cloud; and SuccessFactors.
Visit the SAP News Center. Follow SAP on Twitter: @SAPSaudi and @sapnews.