Technology
Trending
Samsung Electronics Declares "Age of Experience" at CES 2020
Samsung showcases human-centered technologies and experiences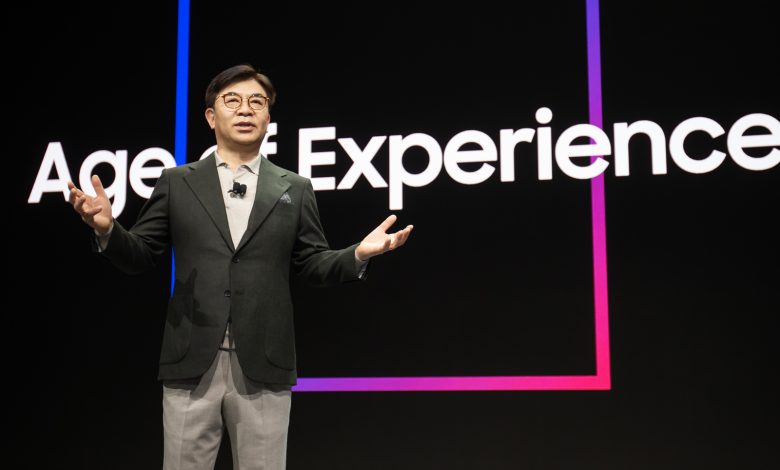 Follow Asdaf News on

Newsgate360 – Las Vegas: Samsung Electronics Co., Ltd. announced the "Age of Experience" at the opening keynote at CES. As the featured keynote speaker, Samsung Consumer Electronics President and CEO H.S. Kim heralded a decade of human-centric innovation that seamlessly combines hardware and software to create personalized experiences that make life more convenient, more enjoyable, and more meaningful.
The Age of Experience will transform how we care for ourselves and our family, how we can customize our homes to meet our individual needs, and how we can build safer, more sustainable intelligent cities. By showcasing its latest advances in intelligent robotics, AI, 5G and edge computing, Samsung offered a glimpse into the not-so-distant future in which these technologies will come together to offer richer, more adaptive experiences for consumers.
"In the Age of Experience, we need to re-think the space we have to accommodate our diverse and evolving lifestyles," said H.S. Kim, President and CEO of Consumer Electronics Division, Samsung Electronics. "What makes Samsung's approach unique is the fact that we have a very clear philosophy built around human-centered innovation. We build and create to solve problems and enhance people's lives."
The Next Level of Personal Care
At the core of Samsung's human-centered vision is personalized care, enhancing the health and well-being of consumers by satisfying their individual needs. During his opening remarks, H.S. Kim unveiled Samsung's vision of robots as 'life companions,' and introduced Ballie, a small, rolling robot that understands you, supports you, and reacts to your needs to be actively helpful around the house.
Sebastian Seung, Executive Vice President and Chief Research Scientist at Samsung Electronics elaborated on Ballie, explaining that its On-Device AI capabilities enable it to be a fitness assistant and a mobile interface that seeks solutions for people's changing needs. It does all this while maintaining stringent data protection and privacy standards.
"We believe AI is the future of personalized care," stated Dr. Seung. "We see on-device AI as central to truly personalized experiences. On-device AI puts you in control of your information and protects your privacy, while still delivering the power of personalization."
A Home Tailored to You
Samsung also offered a peek into the future home. Federico Casalegno, Chief Design Innovation Officer of Samsung Design Innovation Center, stated that the home will offer unique, immersive experiences with cutting-edge innovations like AI, sensors and data analysis: "As a living organism, the intelligent home will be a deeply personal space, tailoring experiences for each of us, according to our personal needs."
Safer and More Sustainable Urban Life in Smart Cities
Pointing to increasing global urbanization, Samsung outlined its smart cities vision, where intelligent systems enabled by smart devices, platforms and data,will make city life much safer and easier. Emily Becher, Senior Vice President and Head of Samsung NEXT Global, said, "We have the tools and the knowledge to create intelligent systems that make living in the city more engaging, safe, and efficient – so that our children, and their children after that can love living in their cities as much as so many of us do today." She added, "Smart cities that utilize AI, IoT and 5G will transform how we interact with the surrounding environment in ways that maximize convenience and enjoyment".
With IoT technology expanding its reach beyond the home to all types of buildings, Samsung's core vision lies in saving energy, cutting down emissions and helping to achieve sustainability as as populations grow.