News
Mastercard Priceless Planet Coalition welcomes Expo 2020 Dubai, Emirates NBD, Network International
Strategic Partners to fight Climate Change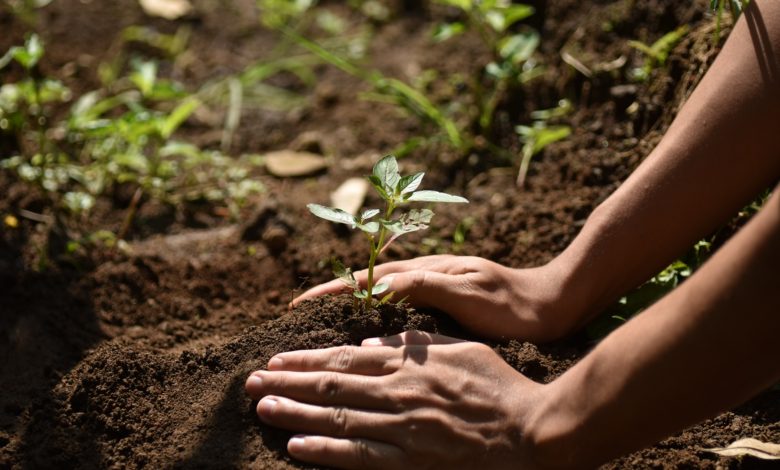 Follow Asdaf News on

Dubai –


:
As the effects of climate change ravage many parts of the world and we experience some of the most extreme weather events on record, we must urgently invest in innovative ways to inspire collective action to address climate change.
With this in mind, Mastercard announced that Expo 2020 Dubai has joined the Priceless Planet Coalition as a strategic partner. Launched in January 2020, the Priceless Planet Coalition unites the efforts of consumers, financial institutions, merchants and cities to fight climate change through the restoration of 100 million trees over five years – together with climate science and forest restoration experts Conservation International (CI) and World Resources Institute (WRI).
As the Official Payment Technology Partner of Expo 2020 Dubai, Mastercard is further strengthening its Expo 2020 partnership by welcoming the mega-event's Official Banking Partner and regional sustainability champion, Emirates NBD, to the Coalition. Together with other partners such as regional payments leader, Network International, who share a common commitment to doing well by doing good, the Priceless Planet Coalition will also launch regional campaigns to empower consumers to take action for the environment and support these reforestation efforts.
By committing to the Coalition, Expo 2020 Dubai is reinforcing its existing partnership with Mastercard through its shared vision on sustainability and drive to create a positive impact on the environment.
As part of its commitment to hosting one of the most sustainable World Expos in history and contributing to the Sustainable Development Goals (SDGs), Expo 2020 Dubai is working to encourage collaborative solutions and ignite long-term partnerships that inspire communities to take action towards promoting a sustainable future, thereby extending the combined benefits to the wider economy.
Expo 2020 is currently marking Climate and Biodiversity Week, the second of ten theme weeks that will open dialogue between some of the world's brightest minds in the lead up to and during the six months of Expo, to address the most pressing challenges facing the planet.
Joining these efforts in the Middle East, Emirates NBD, a leading banking group in the MENAT (Middle East, North Africa and Turkey) region, will leverage its sustainability efforts and payments expertise to enable large-scale consumer support during Expo 2020 Dubai. Emirates NBD and Mastercard will also explore consumer donation mechanisms integrating it with Expo 2020's payment platforms.
Network International, a leading enabler of digital commerce in the Middle East and Africa and long-term Mastercard partner, will also come onboard as the preferred acquirer for Priceless Planet Coalition donations made in the UAE. Leveraging its extensive footprint as the UAE's largest merchant acquirer, Network International will work with local businesses to encourage online donations for the Coalition and help establish further partnerships that will expand the initiative's growing network.
"We created the Priceless Planet Coalition to not only inspire change, but to also pursue innovation. Climate change impacts you regardless of who you are, but the effect on those who are at a social or economic disadvantage could be catastrophic. To rebuild a better world that's more inclusive and more sustainable, we need the commitment from businesses, governments, and consumers to connect, collaborate and work towards a common goal," said Kristina Kloberdanz, Chief Sustainability Officer, Mastercard.
"We're proud to welcome Expo 2020 Dubai, Emirates NBD, and Network International as long-term strategic partners to the Coalition, and excited at the prospect of leaving a meaningful legacy behind for our future generations in the region," added Kloberdanz.
The Coalition aims to reinforce a restoration model that's not only focused on planting trees, but on re-growing forests in geographies with the greatest need and most potential for a positive climate, community and biodiversity impact. Guided by the expertise of forest restoration partners, Conservation International and World Resources Institute, and the new Advisory Committee, the Coalition has employed rigorous science-based best practices to identify three restoration locations for the coming year in Kenya, Brazil and Australia. Beyond these initial projects, the project portfolio will be expanded to include other locations that meet established criteria.
Cutting down on carbon emissions, investing in energy efficient offices, using renewable energy sources and preserving a sustainable supply chain are all vital components of what organizations should be doing today. However, this responsibility extends beyond what organizations can achieve on their own. Mastercard believes that the private sector can make an impact by pooling together their valuable resources to inspire consumers to make a change.
Ahmed Al Khatib, Chief Development and Delivery Officer, Expo 2020 Dubai, said: "Expo 2020 Dubai is a place that explores how to build and operate for a sustainable future. We hope to inspire people to think and act differently and to live in greater harmony with our planet. The next decade will be a crucial period for humanity and we are hopeful that the Mastercard Priceless Planet Coalition will broaden our collective understanding of what we can do when we act together.''
 Moadh Bukhash, Chief Marketing Officer, Group Marketing & Customer Experience at Emirates NBD, said: "The Priceless Planet Coalition brings together like-minded partners who share our commitment to sustainability and passion to preserve our planet for future generations. Our participation builds on our ongoing efforts to raise consciousness and mobilize people and businesses towards social good to create a cleaner, healthier environment for us all."
Samer Soliman, Managing Director, Middle East – Network International, said: "We are pleased to lend support to a movement that we see not only relevant to future generations but also integral to conducting business today. Network remains committed to creating real impact through collective action, bringing together greater awareness, action and resources by tapping into the strength of our extensive merchant base."
The Priceless Planet Coalition initiative will ensure that participating companies continue to implement their own sustainability strategies, as well as collaborate across the Coalition for joint campaigns.
To learn more about Priceless Planet Coalition, please visit PricelessPlanet.org and follow us on social media #pricelessplanet.