Technology
Trending
From Pouvoir to POVA: TECNO Re-imagines the Future of Communications Experiences
TECNO Mobile announces its ground-breaking long-lasting series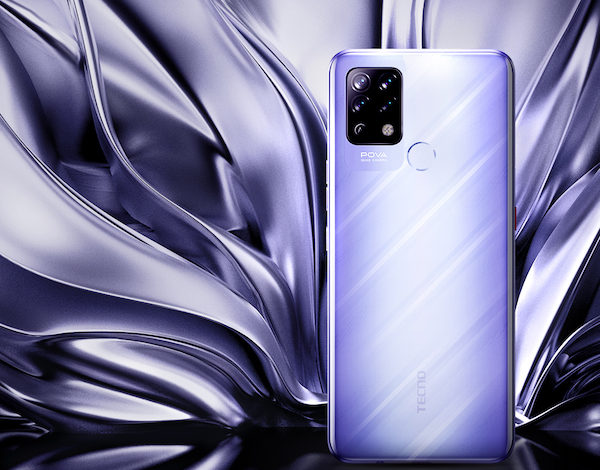 Follow Asdaf News on

Riyadh –


:
TECNO Mobile, the global premier mobile phone brand has announced that its hugely popular Pouvoir series will be rebranded and upgraded to POVA. Inspired by the product-first philosophy of 'Product Over Various Ambitions', the POVA series embodies TECNO's forward thinking and distinct approach in delivering what actually matters to consumers.
 What is POVA?
Building on the success and popularity of the Pouvoir family series, POVA retains key elements from its predecessor including an outstanding processor, screen, and class-leading battery life. Inspired by the product-first philosophy of ' Powering Optimal Value and Ambitions', the new POVA series is built its super long-lasting configuration to optimally provide value to users and also creatively adapted its product development to better fit more niche segmented and vertical approach. By being flexible and adaptable, new POVA series ensure all users get the most out of their mobile experience, wherever they are in the world.
"Today, consumers live in a digital first world and demand always-on connectivity combined with a world-class experience. With POVA, we are not only elevating the user experience with a new benchmark for cost-efficient smartphones, but are establishing a new benchmark with class-leading features including a power packed battery, flash charging, a turbo-charged processor, and a 6.8 inch display to bring this to life. For our users, this is an unprecedented combination, giving them an unparalleled mobile experience, making the POVA series a must have," said Ye Yuan, the Deputy General Manager of TECNO.
Born to be Powerful
Aiming to continuously provide consumers with an unprecedented always-on experiences, POVA features a colossal 6000mAh battery providing users with standby times of 30 days and the ability to play music for 8 days straight, on just a single charge. Equipped with reliable and easy-to-use systems that turbo charges productivity, the mobile device undoubtedly improves image quality, mobile performance networking, power, and consumption – living up to its high-performance for a valuable price range mantra. The Helio G80 Gaming Processor will unlock intelligent resource management in game mode and enhanced power management, for high intensity gaming.
For gamers wanting a high-performance experience, POVA's 128GB + 6GB with its HyperEngine Game Technology, gives enthusiasts a seamless, lag-free experience providing dynamic performance and sustained gameplay.
POVA brings unmatched quality in image and video creation powered by its 13 megapixel-focal length cameras on the rear and an 8-megapixel AI selfie front camera. All rear AI cameras are equipped with specific capabilities – depth, bokeh, AI shaping, AI beauty – delivering an extraordinary visual experience to users while showcasing TECNO Mobile's innovative use of artificial intelligence technologies.
Global Expansion
The new POVA model provides consumers across Middle East, Africa, and Latin America with massive storage space, superior camera quality, long-lasting battery life and a powerful processor that enhances user's experiences through intelligent power consumption algorithms and optimized hardwares capable of boosting performance even further when in gaming mode. At launch, the POVA series will run TECNO Mobile's HiOS which is a customized version of Android™ 10 and will be available in three striking color options: Magic Blue, Dazzle Black, and Speed Purple.