News
Trending
Red Sea Mall, the first mall to install electric car charging stations
The launch reflects commitment to the Kingdom's Vision 2030 on sustainable development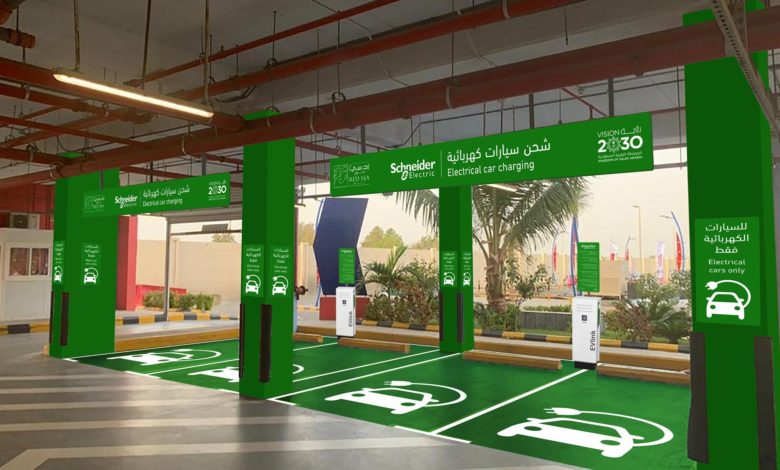 Follow Asdaf News on

Jeddah –


:
In line with Saudi Arabia's vision 2030 toward sustainable development, the Red Sea Mall (RSM) is the first mall to install electric cars' charging stations. The modern stations are part of RSM's constant efforts to provide its customers with state-of-the-art technology and contribute to the diversification of the Kingdom's economy through investment in smart and sustainable solutions. Built in accordance with the highest international standards and recommendations, the electric stations will be fitted at the new carpark, gate 4, in cooperation with Schneider Electric, the global specialist in energy management and automation. These stations have been equipped according to international technical standards and specifications, where the service will be available to all mall visitors free of charge. The stations are fit to charge every brand of electronic vehicles.
RSM General Manager Engineer Al Rayan Gadouri commented: "As part of our commitment to Vision 2030 and support for the Saudi leadership's efforts to create a prosperous national economy, we always endeavor to keep abreast of smart and modern technology and make it available to our visitors. We are pleased to cooperate with the energy giant Schneider Electric."
RSM Marketing Manager Mr. Abdulraouf Al-Hafez added: "We are keen to be the first mall to prepare and provide electric car charging stations as one of the new services provided by Red Sea Mall for its customers, to be added to many other distinct and exclusive services that the mall is eager to provide for its visitors."
Moreover, many automobile brands are launching electric vehicles in the Saudi market, and with this step, Red Sea Mall is keeping up the pace as they are securing charging stations at the mall for the visitors use. The project is an advanced step to the mall's efforts to embrace and roll out environment-friendly solutions that would help achieve sustainable development in Saudi Arabia. The use of electric vehicles will boost the Kingdom's efforts to reduce carbon emissions by diversifying energy sources for the transport sector and maintaining economic and environmental balance.