Variety
Trending
First Indonesian Hajj Flight Arrives in Saudi Arabia
Part of Makkah Route Initiative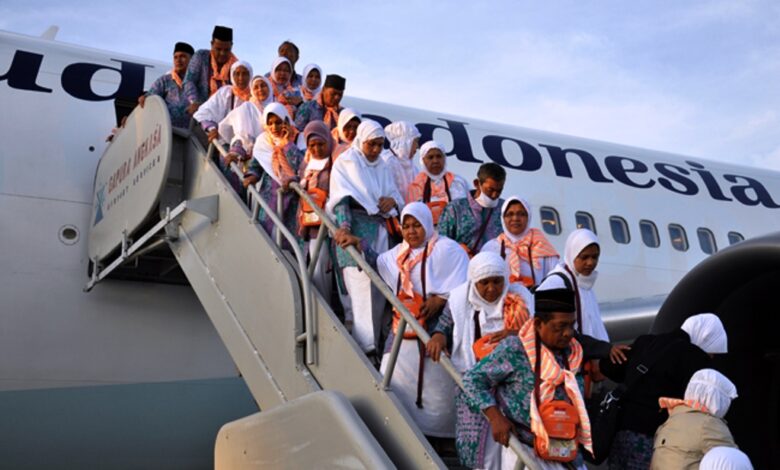 Follow Asdaf News on

Makkah – Asdaf News:
Taking off from Jakarta's Soekarno-Hatta International Airport and arriving at Prince Mohammad bin Abdulaziz International Airport in Madinah, the first Hajj flight as part of the Makkah Route Initiative landed today.
Dr. Abdulaziz Ahmad, ambassador of Indonesia to the Kingdom of Saudi Arabia, Dr. Subhan Khaliq, chairman of the Hajj Organisation Committee, and Nasrallah Jassam, Indonesian counsel for Hajj and Umrah affairs, welcomed the pilgrims.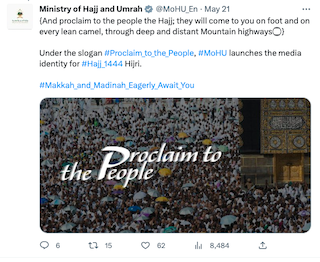 One of the projects of the Ministry of Interior within the Pilgrim Experience Programme of Saudi Vision 2030 is the Makkah Route Initiative. It entails completing all necessary travel formalities for pilgrims in their home country, such as electronically issuing visas, checking on pilgrims' health, completing passport formalities at the airport in the country of departure, and coding and sorting luggage in accordance with the travel and lodging arrangements in the Kingdom. The pilgrims are provided with transportation to their residences in Makkah and Madinah upon arrival, and their luggage is brought to their lodgings.