Technology
Trending
Cisco drives the conversation on diversity and inclusion in STEM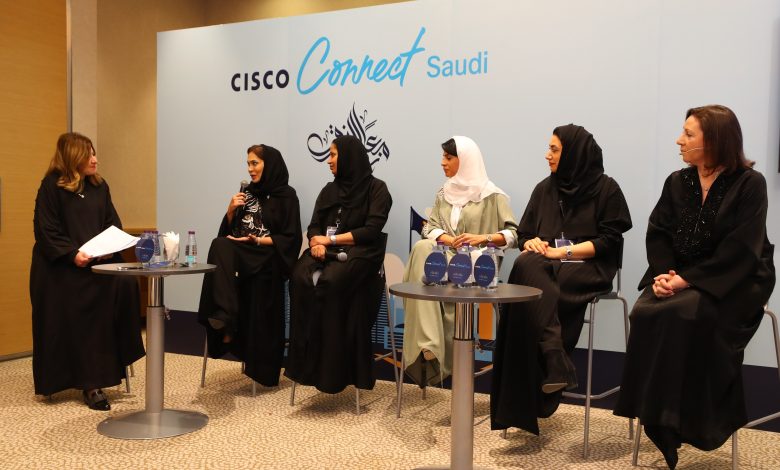 Follow Asdaf News on

Newsgate360 – Riyadh: In line with International Women's Day, Cisco today united industry leaders, customers and partners to celebrate the achievements of Saudi women in STEM, at its 'She Makes Possible' event.
Held on the sidelines of Cisco Connect Saudi, the event gave attendees insights into how the Kingdom is championing a more inclusive society, through a range of ambitious education and workplace initiatives.
With the World Bank estimating that increased female participation in the workforce could boost GDP by up to 47 percent and Saudi Arabia noted as the world's fastest improving country in achieving gender equality, stakeholders considered how to sustain the momentum and elevate women's interests in STEM.
During a keynote speech, Bedor Alreshoudi – CEO of Jazan Energy and Development Company (JAZADCO) stressed the importance of adopting a unified approach to diversity, with support required by both public and private sectors, alongside men and women, to challenge stereotypes and improve outcomes for society as a whole.
The speech was followed by a panel discussion on women's experiences in the workplace and the importance of inspiring more local talent to enter fields such as science and technology. Moderated by Reem Asaad – Vice President, Cisco Middle East and Africa, the panel discussion included insights from Ashwag Baha – KSA General Manager, Careem; Shahd Attar – Principal Director, Accenture; Rasha Abu AlSaud – EVP Head of Information Security Risk, NCB; Wendy Mars – President, Cisco Europe, Middle East, Africa and Russia and Taghreed Yankissar, Director Citizen Engagement Center, E-Government Program "Yesser".
As part of Cisco's commitment to creating a future-ready workforce and securing the local economy, the company has been training and upskilling students globally for the last 20 years through its Networking Academy (NetAcad) programme, amassing more than 10.9 million students in 180 countries. In the Kingdom, Cisco has supported more than 135,000 students. Saudi Arabia's NetAcad program continues to have one of the highest levels of female participants globally, with 35% female students in the past 12 months alone.
Cisco aims to work with local stakeholders and institutions to increase this number further, encouraging more Saudi women to enter and remain within the technology industry.