Technology
Trending
Huawei launches the HUAWEI AppGallery, one of the top three app distribution platforms
Huawei's official app platform aims to protect users' privacy and security while also providing them with a unique and smart experience.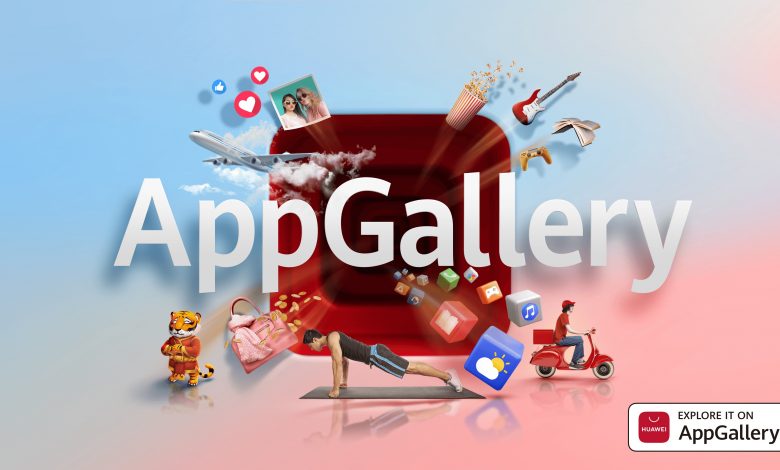 Follow Asdaf News on

Newsgate360- Riyadh: HUAWEI AppGallery – the officially launched app distribution platform of Huawei, provides new alternative to its users. As one of the top 3 app marketplace globally, HUAWEI AppGallery is now available in over 170 countries/regions with 400 million monthly active users (MAUs), covering mainstream apps and services worldwide.
Huawei's vision is to make HUAWEI AppGallery an open, innovative app distribution platform that is accessible to consumers, while it strictly protects users' privacy and security and provides them with a unique and smart experience.
Huawei has hundreds of millions of users worldwide, laying a solid foundation for the development of the ecosystem. Together with HMS Core, which opens a variety of Huawei software and hardware capabilities, Huawei is enroute to providing an innovative application experience for users. The company has invested in more than 3,000 engineers to develop apps for the HUAWEI AppGallery and invested US$1 billion in developer incentives.
Huawei has also deployed a series of privacy security measures oriented to all life scenarios, tailored to diverse, intelligent lifestyle needs, and in accordance with the promise "Privacy, under your control".
A Trusted Platform based on User-Controlled Privacy for top quality apps:
The new HUAWEI AppGallery deploys the highest level of verification to isolate and protect users' sensitive data and privacy. Personally-sensitive information – such as biometric data – will never be processed outside the Huawei device, giving the user complete control over their personal data[1]. EMUI lets users have control over app user permission. More importantly, all user data is also anonymised and stored locally, corresponding to each user's region. In addition all apps go through a stringent verification test to prevent developers' apps from malicious activity. The platform has also implemented an app rating system worldwide.
In order to cater to user demands, Huawei is constantly working on increasing the selection of top apps that have become a necessity for users' digital lifestyle, be it global or local applications. The platform currently segments applications across 18 categories news, social media, entertainment and more which can be easily found. If there is an app that users can't find, they can add it to the 'Wishlist', which will notify them once the app is available.
 Optimized for Huawei devices and Quick Apps feature
HUAWEI AppGallery comes pre-installed in the devices. Apps downloaded from the platform are optimized to work on Huawei devices, providing an incredible on-device capability, mutually-reinforcing interactions between software and hardware resources.
Co-developed by Huawei and other brands, Quick App is an app ecosystem that houses a new type of installation-free apps. It provides a good user experience, powerful functions and automatic updates for HTML5 pages, but consumes very little memory space. Despite giving users the same experience as native apps, Quick Apps are written with only 1/5 amount of codes as compared to that of Android apps, therefore taking up less memory space. Users can accommodate more than 2,000 Quick Apps instead of just 20 native apps with just 1GB of space. Users can also add their favourite Quick Apps to their desktops or access the app via the Quick App Centre for convenient access. In the 5G era, Huawei strives to create a more convenient and efficient lightweight application experience and provide users with more options.
The Huawei device global privacy compliance framework complies with Generally Accepted Privacy Principle (GAPPs) released by the AICPA/CICA, the European General Data Protection Regulations (GDPR), as well as local laws and regulations around the world. Since the ISO/IEC27001 and CSA Star security certification obtained in 2015 and ISO /IEC 27018 privacy standard certification received in October 2019, HMS was one of the first to pass the ISO/IEC 27701 certification issued by British Standards Institution (BSI), making it a leader in security management, transparency and privacy compliance for personal data.