News
Trending
Cartlow App Changes The Concept of Sustainable Shopping
Cartlow mobile application offers UAE customers a smarter and more sustainable way of shopping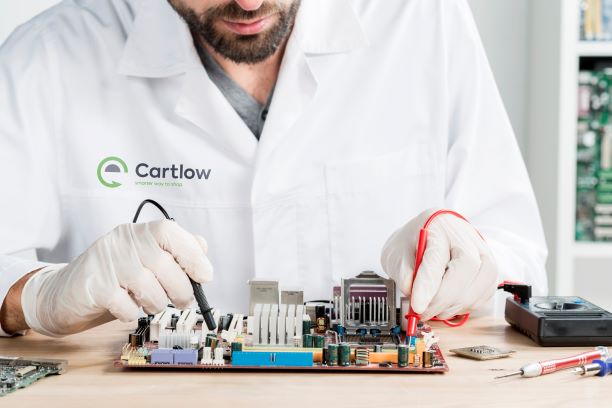 Follow Asdaf News on

Newsgate360- Dubai: In line with the recent announcement from the 6th World Green Economy Summit (WGES) under the patronage of HH Sheikh Mohammed Bin Rashid Al Maktoum, UAE based application, Cartlow, is making sustainable strides towards the UAE's 2030 vision of reducing the countries environmental footprint by 30%. The application caters to not only the needs of consumers, but of retailers by eliminating un-sustainable procurement practices with heavily reduced prices on everyday products.
Each year, five billion tons of waste is produced globally from returns that are made up predominantly of brand-new, fully-functioning or repairable products. The ensuing landfill waste from this phenomenon poses a detrimental threat to the planet whilst also resulting in the scrapping of products made from precious natural resources. In most cases, these items are in top shape and fully functional, however unsustainable practices and certain company regulations lead to retailers simply tossing away these items or selling them at low retrieval rates. The sustainable-driven app plans to empower retailers and distributors with a solution to sustain healthy inventory through 're-commerce.'
With over 1M active users, 500,000 downloads and selling more than 100,000 items since launching in the second quarter of 2019, Cartlow brings the the industry a sustainable, first-of-its-kind solution, bridging a non-structured market gap. The app enables both consumers and retailers to buy and sell pre-owned, certified products with its 're-commerce' strategy. Re-commerce is a sustainable practice where the company purchases overstock and open-box items from big retail names, as well as pre-owned products from consumers, allowing items to then be sold at heavily discounted prices on the platform. These items include laptops, TVs, watches, toys, home appliances and more. By taking on returned and excess goods from retailers, Cartlow reduces waste and carbon emissions through its recycling and reselling program, setting an example in the industry by promoting sustainable habits.
Founded and led by Mohammed Sleiman, ex Co-Founder and Managing Director of Helpbit (An Amazon acquired Company under souq.com), Mohammed created Cartlow with the aim to make an impact on the industry and environment through a strategy he was certain would be effective. Sleiman explains, "We are proud to work alongside a series of well-trusted global brands and house-hold names helping to turn-over their unhealthy inventory and reduce unsustainable practices." Sleiman continues "We started Cartlow with the vision of giving these products a second chance by bringing them to customers at an affordable price point, whilst making a conscious effort to limit the burden and carbon footprint of pre-owned, open-box and return practices."
Whilst the consumer market is flourishing with an ever-increasing range of items to choose from, affordability and sustainability are not. Cartlow provides users with a 'smarter way to shop'; by purchasing these premium products and repurposing them for use. Each of the products that Cartlow distributes is expertly tested in-house and certified with up to one-year warranty, providing users with a peace-of-mind shopping experience, as well as a guaranteed best value deal.