News
Trending
Baladi Platform wins the International Summit on the Information Society 2023 Excellence Award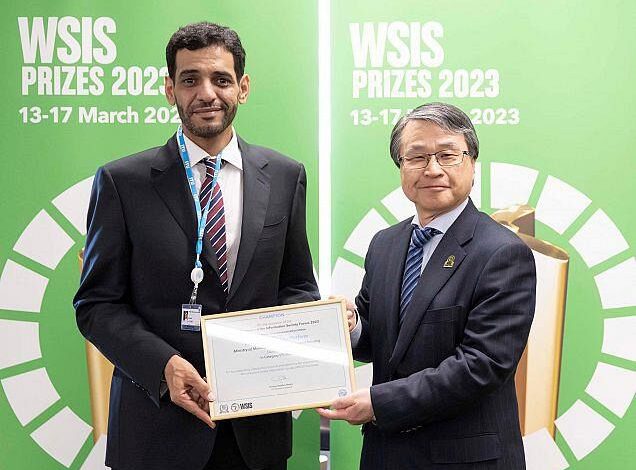 Follow Asdaf News on

Riyadh – Asdaf News:
At a ceremony held in Geneva as part of the World Summit on the Information Society 2023 (WSIS), which is annually held under the auspices of the United Nations (UN) and the International Telecommunication Union (ITU), the Ministry of Municipal, Rural Affairs and Housing, represented by the Baladi Platform, was given the Excellence Award.
The Baladi Platform's participation fit into the strategic plan it has in place to accomplish digital transformation goals and spur community involvement. The platform won the prize for the assistance it gave to all members of society by allowing them to report instances of visual distortion in various cities and regions of the Kingdom of Saudi Arabia using artificial intelligence techniques through its "Snap and Send" service, achieving a percentage satisfaction approaching 86%.
Following the platform's qualification for the final stage and progression to the public voting stage, it was chosen by the team of experts responsible for the evaluation from among many projects nominated for the award with the support of the Communications, Space, and Technology Commission (CST) and the Digital Government Authority (DGA).
The WSIS Forum is one of the world's largest annual gatherings of the ICT4D community.