Technology
Trending
Acer Set to Expand Acer & Predator Monitor Range in Saudi Arabia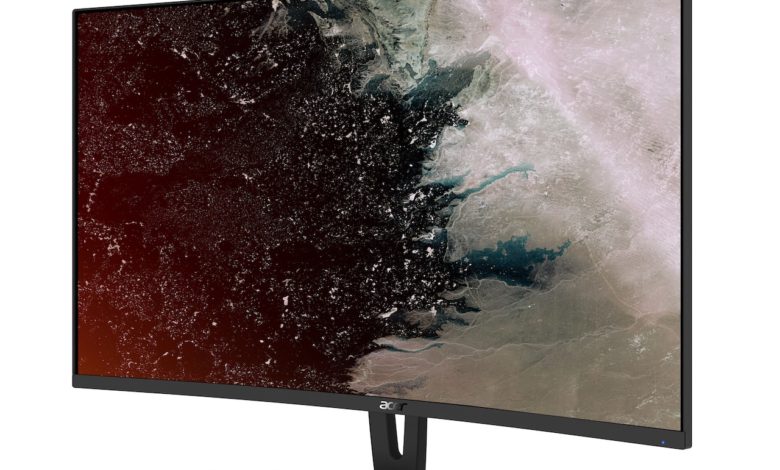 Follow Asdaf News on

Riyadh –


:
Acer has expanded its range of Acer and Predator monitors in Saudi Arabia. The global leader and innovator in gaming displays, is set to launch new monitors to equip gamers in the Kingdom to play their favourite games and score their biggest wins on cutting edge devices. The new products are packed with the latest technologies and innovation, pushing gamers to their limits and allowing for an enhanced gaming experience.
Hany Mohamed, Regional Sales Manager – KSA, Egypt, Levant and Bahrain; "The gaming industry is constantly evolving, and we are excited to be expanding our portfolio in the Kingdom. We understand that gamers in Saudi Arabia are at different levels and have various needs and requirements, which is reflected in the breadth of our range, offering a monitor for every type of gamer."
The Predator CG7 is an attractive addition to elevate the gamer's experience. It's the world's first 43" 4K display monitor and can be overclocked to 144Hz. With DisplayHDR™ 1000, it offers gamers a truly life-like gaming experience. The monitor comes with a remote control and two 10w speakers for immersive sound. With two DisplayPort 1.4 ports, three HDMI 2.0, a USB hub, it can store all those extra peripherals, with ease.
The new Nitro VG0 monitor stands at 23" and has so much to offer; a Zero-frame design on the sharply-cut three-pronged stand, an AMD Radeon Freesync™, in vivid IPS, with refresh rates of up to 144Hz and with a tilt of -5° to 20°, the user can adjust the monitor to increase comfort and minimize the level of strain. Additionally, it features a dual 2-watt built-in speaker system for crisp sound.
For gamers that want a curved screen at an affordable price, the new Acer ED0 has a 27" screen size yet powerfully packed with specs that are unbeatable. Screen comes with a 1920×1080 resolution, which offers clear and sharp images, super quick response time, an AMD Radeon FreeSync™ for tear-free viewing, refresh rate of up to 165Hz, and a zero-frame design for maximum visibility.
For those looking for a curved screen for a more immersive experience, the new Acer ED3 is the perfect monitor choice. With a 31.5" screen size, gamers can enjoy all of their favorite games with AMD Radeon FreeSync™ compatibility. With a rapid refresh rate of up to 144Hz, the Acer ED3 delivers ultra-smooth viewing with faster frame rendering and lower input lag.
Price and Availability
The Predator CG7 is available with Jarir in KSA priced at SAR 5,399
The Nitro VG0 is available with Jarir in KSA priced at SAR 709
The Acer ED0 is available with eXtra in KSA priced at SAR 1,099
The Acer ED3 is available with Jarir in KSA priced at SAR 1,799