Technology
Trending
Acer Announces Three New Predator Gaming Monitors and New B250i Portable LED Projector with Studio Sound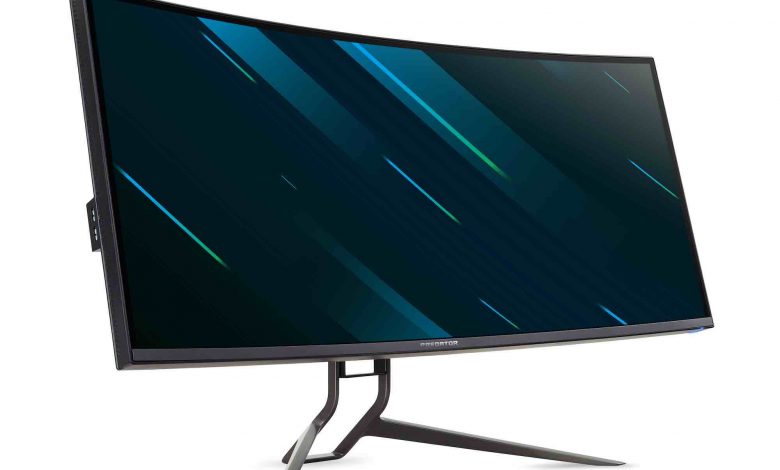 Follow Asdaf News on

Newsgate360 – DUBAI: Acer announced a trio of new Predator monitors that have large displays and a powerful feature set: the 32-inch Predator X32, 37.5-inch Predator X38 and the 55-inch Predator CG552K. The company also introduced its new B250i portable LED projector with studio sound, designed to be an all-in-one source of take-and-go entertainment.
Predator X32 Gaming Monitor: Brilliant Visuals with NVIDIA G-SYNC Ultimate
The 32-inch Predator X32 features NVIDIA G-SYNC ULTIMATE to deliver the smoothest possible gameplay as well as a broad contrast ratio and expanded colour palette, enabling viewers to see tiny details even in fast-paced action scenes.
Predator X38 Gaming Monitor: Curved Immersion
This 37.5-inch UWQHD+ (3840 x 1600) display deepens immersion with a 2300R curve that increases the peripheral view and with a NVIDIA G-SYNC processor, produces amazingly smooth gameplay without tearing or stutter. VESA DisplayHDR™ 400 certification ensures superb brightness, contrast and colour range, enabling customers to experience AAA games as they were meant to be seen.
Predator CG552K Gaming Monitor: Massive 55-inch UHD Visuals
The Predator CG552K provides the ultimate viewing experience via a giant 55-inch 4K (3840 x 2160) OLED panel with millions of individual pixels to deliver spectacular picture quality and higher contrast. The panel supports up to 400 nits brightness and makes images pop, while Delta E <1 colour accuracy and 98.5% coverage of the DCI-P3 colour gamut provide lifelike colour. A light sensor detects the room's light level and automatically adjusts brightness to optimize visual comfort.
B250i Portable LED Projector: Portable Entertainment with Excellent Audio
Measuring in at only 205 mm x 204 mm x 78 mm and weighing just 1.45kg, the Acer B250i was designed to be a portable entertainment hub that could be slipped into a backpack or tote bag, set up quickly and used anywhere. The Acer B250i supports a beautiful Full HD 1080p projection that swiftly auto-focuses to the surface being projected upon at the press of a button.
Pricing & Availability
The Predator X32 gaming monitor will be available in EMEA in Q2 starting at EUR 3,299.
The Predator X38 gaming monitor will be available in EMEA in April starting at EUR 2,199.
The Predator CG552K gaming monitor will be available in EMEA in Q3 starting at EUR 2,699.
The Acer B250i projector will be available in EMEA in April starting at EUR 699.
Exact specifications, prices, and availability will vary by region. To learn more about availability, product specifications and prices in specific markets, please contact your nearest Acer office via www.acer.com