News
Trending
Veolia Saudi Arabia fully mobilised to maintain essential services in all circumstances for industries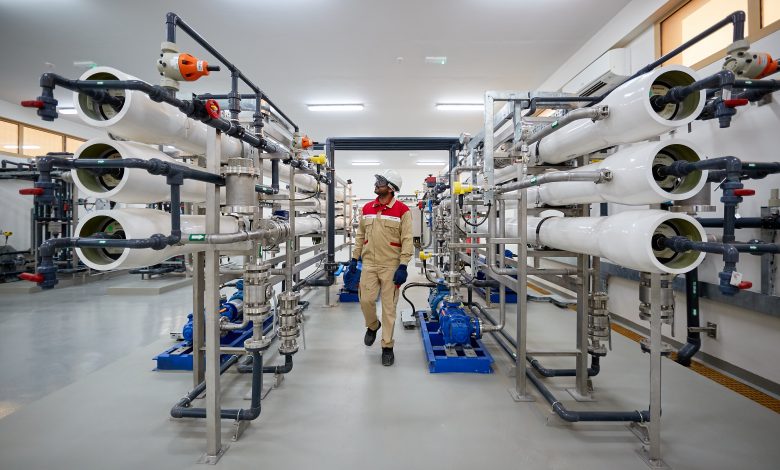 Follow Asdaf News on

Newsgate360 – Riyadh: Since the beginning of the crisis, Veolia Saudi Arabia has put in place business continuity plans that focus primarily producing process water and treating wastewater and performing industrial on-site services to ensure industrial continues to operate in Jubail Industrial city.
Veolia Saudi Arabia is also upholding its construction activity of the Central waste valorization plant, in collaboration with the Royal commission of Jubail.
In Saudi Arabia, the men and women of Veolia, who highly experienced in managing crisis, draw on the Group's solid organisation and tried and tested methods to carry out their duties, even in the most difficult and critical conditions. All the efforts and measures are put in place in order to ensure employees health and safety.
Supporting industrial to ensure business continuity
In order to maintain the quality and availability of its services, Veolia Saudi Arabia has activated a business continuity plan to protect its operations of industrial wastewater treatment in Jubail. Teams continue to guarantee the performance and compliance of wastewater treatment, in all circumstances. To make this possible, Veolia has organised its operational and support services to continuously maintain the level of staffing required to keep its activity ticking over.
As the case of COVID-19 escalated in the kingdom, Veolia requested staff who were out of the kingdom to return before the travel ban was placed. Staff responded and returned, while some were unable to return due to the restrictions of travel across the world.
Veolia staff who returned were in home quarantine for 14 days which led the business to operate the plant with 100% Saudi nationals. Its team is committed to provide 24/7 of central services to the community and make it a priority, during this crisis Veolia hired (2) staff to support and ensure that the operations continued.
Handling emergencies as a priority 24/7 with our experts on the ground
Veolia is supporting the government and taking measures in endeavor to reduce the spread of COVID-19. All employees who can carry out duties remotely, using digital technology are currently working from home. Where people have to be present on the ground, for certain tasks that are essential in maintaining service continuity, Veolia Saudi Arabia has organized team rotations and has relocated all its employees to Jubail area.
Since Saudi Arabia was hit by a virus outbreak, Veolia has taken precautionary measures in order to secure all the essential services provided by its team in KSA. Veolia arranged for accommodation to be provided as an extra allowance for staff who live out of Jubail, for them to be secure and safe one month before the curfew was placed by the Saudi Government.
On the ground, technicians and on-call teams have also been laid up to work in rotation. Interventions have been prioritised and the teams are concentrating on priority duties.
A crisis unit activated since the start of the epidemic
All operations carried out by Veolia Saudi Arabia on the ground are coordinated by a crisis unit working at national and regional level, in liaison with the Veolia Group global crisis unit.
Veolia Saudi Arabia employees are passionately committed to comply with the protective measures, health regulations and professional risk prevention measures already required by the government. Veolia has provided its teams on the ground with the necessary protective equipment and ensures the training of all personnel in the strict application of precautionary measures.
"Veolia's mission is to provide services that are essential and critical in day-to-day life for communities and industries. During this challenging time, our commitment to our clients and responsibility towards our team are even greater as needs are more pressing. Our operatives are fully mobilised to continue serving the country. Great capabilities and exceptional dedication are demonstrated by the team, now more than ever.  Day in, day out, these everyday heroes are on the ground so others can stay at home", said Faisal Al Dawish CEO of Veolia Saudi Arabia.