Variety
Trending
Van Cleef & Arpels Middle East Emergent Designer Prize 2020 in collaboration with Tashkeel
Application deadline extended to 25 May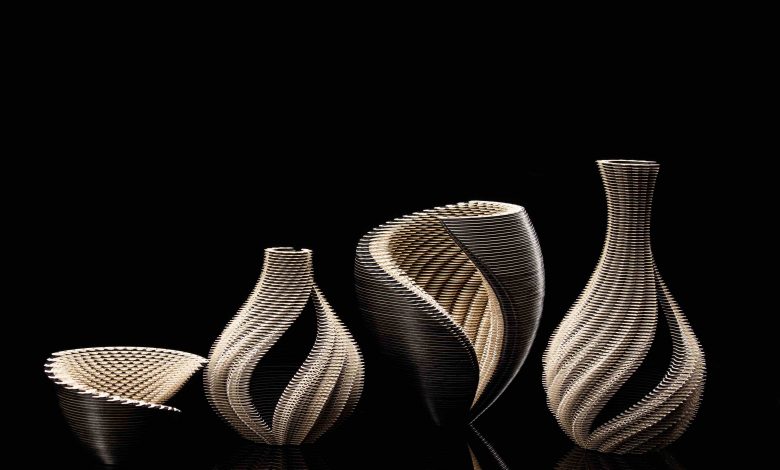 Follow Asdaf News on

Newsgate360 – Riyadh: Launched in 2013, the Van Cleef & Arpels Middle East Emergent Designer Prize, in collaboration with Tashkeel, is an initiative focused on supporting regional designers and exhibiting unique designed pieces responding to the given theme every year. Last year's theme 'Cyclical' saw Julia Ibbini, the talented Jordanian-British artist, emerge as a winner amongst many participants. Responding to the theme, Julia's winning sculptural concept, 'Symbio Vessels', revolved around a special build process of both a sequential back-and-forth and an interactive collaboration between human and machines, declaring her the winner hands down.
Julia's impressive winning sculptural vessels were displayed at Jeddah Arts 21,39 for visitors to view. Commenting on her participation in last year's competition and subsequent win, Julia Ibbini said: "The whole experience for the Van Cleef & Arpels Middle East Emergent Designer Prize was brilliant. The process of preparing new work to the brief and for the submission really opened up doors for me in terms of where my practice could go, and I'd say quite a lot in my work has changed since then. If you feel that the brief for this year's award will challenge you to try new directions and push boundaries ­– please apply – it's well worth it. There's so much talent here in the region and this award gives an opportunity for it to be seen."
An ardent supporter of the arts, Van Cleef & Arpels in collaboration with Tashkeel, the UAE-based visual arts and design organisation announced the call to emerging designers for the 2020 theme. Through a strong commitment of both leading entities, today the prize continues to shine a spotlight on the wealth of creativity and design talent thriving across the region. The partnership encourages creativity and passion in designers based in the UAE, Saudi Arabia, Bahrain, Oman and Kuwait.
Lisa Ball-Lechgar, Deputy Director of Tashkeel, said, "Each year, the Van Cleef & Arpels Middle East Emergent Designer Prize receives an ever-increasing number of sophisticated submissions that explore a broad range of materials, forms and functions around a given theme. This highly competitive platform shines a spotlight on the wealth of creativity thriving across this region and its impact can be seen in the significant career trajectory of its winners."
Van Cleef & Arpels has provided legendary unique pieces over a century of history, which defies time, where each of them has an extraordinary story to tell. In line with this year's theme, the Maison will focus its participation around Flora, being one of its main elements of inspiration, and will display an array of creations featuring some of its most celebrated and unique High Jewellery and Heritage pieces.
While the challenge of environmental and social change is not limited to finding solutions through tactics, such as biomimicry and adaptability, it also requires effort towards comprehending the situation. Hence, with this in mind, Van Cleef & Arpels has announced Flora as a source of inspiration in art and design. Flowers have been a fertile source of inspiration in art, design and jewellery from antiquity to the present day. Artists capture the transient beauty in flowers, transforming them into an eternal piece using materials from horn, ivory or bronze to enamel and gemstones. Flowers adapt to their environment and play an important role in biomimicry, as a natural source of ideas to create solutions to human challenges. The quest for movement lies in the heart of Van Cleef & Arpels' creative process which takes the Flora theme as a luminous ode to nature.
The winner will be awarded a once-in-a-lifetime opportunity to travel to Paris for a one-week trip to L'ECOLE Van Cleef & Arpels, a school dedicated to accentuating the methods behind the world of jewellery creation and watchmaking. In addition, a total of AED 30,000 will be awarded to the winner to cover the cost of materials and production of their design piece. Deadline is 10pm, 25 May 2020.
In the past, the initiative has played a vital role in the careers of emerging product designers and artists including Salem Al Mansoori, Vikram Divecha, Ranim Orouk, Hamza Omari and Julia Ibbini.
Information on how to apply here: https://tashkeel.org/projects/van-cleef-arpels-middle-east-emergent-designer-prize-2020