News
Trending
UAE Minister of Climate to Chair Heriot-Watt University's Board of Centre of Excellence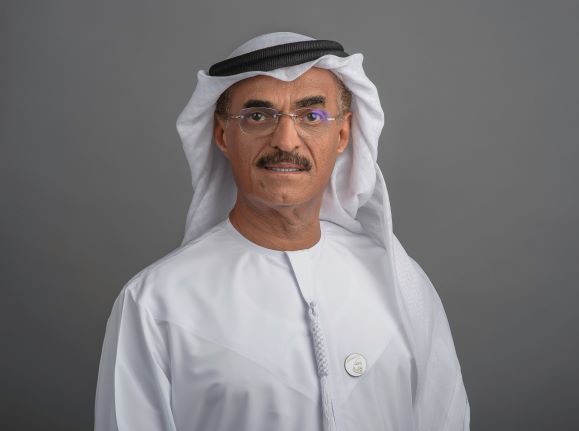 Follow Asdaf News on

Dubai –


:
Heriot-Watt University has announced that His Excellency Dr. Abdullah Belhaif Al Nuaimi, UAE Minister of Climate Change and Environment, will take on the position as Chair of the Board for the University's visionary research hub, the Centre of Excellence in Smart Construction (CESC).
The appointment cements the strong links already in place between Heriot-Watt University Dubai and the UAE government, and shows continued commitment to encouraging academia, industry and government to collaborate in order to drive forward initiatives for a smarter, safer and more sustainable construction industry in the country.
Through partnerships and producing world-class research, CESC will continue to support and assist the UAE Vision 2021, which is targeting a sustainable environment and infrastructure by 2021.
His Excellency Dr Al Nuaimi said: "I am proud to accept my appointment as Chair of the Board at CESC. The mission of the Centre aligns with the global pledge to build back better in the post-COVID-19 world, and its pioneering research helps address the most pressing challenges in the construction sector. I look forward to contributing my combined experience in the infrastructure development and environmental sectors to CESC's efforts to implement the sustainable development plans of our wise leadership."
Speaking on the occasion, Professor Ammar Kaka, Provost and Vice Principal of Heriot-Watt University Dubai, commented: "We are delighted and honoured that His Excellency Dr Al Nuaimi has agreed to be Chair of the CESC Board. I strongly believe that for the construction industry to move forward towards becoming safer and more sustainable, collaboration, a clear vision and partnerships are necessary post-COVID-19 and beyond. His Excellency's support and advice is extremely appreciated by Heriot-Watt University and CESC."
CESC is a hub for stakeholder engagement, a platform for discussion, and a model for collaborative research and business engagement. Its industry-led academic research focuses on enabling technologies around three main themes:
 Performance and Productivity – World-class researchers are working with industry partners to improve the efficiency of the construction industry by creating, promoting and sharing knowledge related to the latest technological developments, leading to manufacturing efficiencies, improved quality and reliability, and a reduction in project variations, duration and cost.
Sustainability – Led by Net Zero 2050 objectives and the UN Sustainable Development Goals, CESC will continue to collaborate with industry to increase the level of social, economic and environmental sustainability of the construction industry, leading to a reduction in carbon emissions across the full life cycle of a project.
Wellbeing – In a post-COVID-19 new normal, Heriot-Watt's academic programmes and researchers aim to enhance the industry's health and safety performance and workforce wellbeing standards