News
Trending
Think Marketing Academy and Nexford University Announce Partnership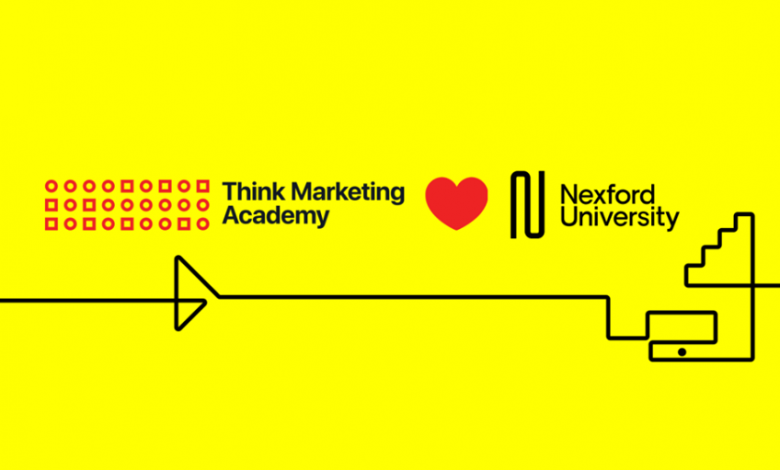 Follow Asdaf News on

Newsgate360 – Riyadh: Nexford University and Think Marketing Academy have just proudly confirmed their partnership together. The University will be supporting the academy's courses with all its varieties, such as Digital Transformation course, Artificial Intelligence & Robotics course to apply essential skills for the future of work.
Nexford will be a major help for the academy in transforming all the knowledge to the students, as they will make sure they can serve the best educational experience.
Nexford University and Think Marketing Academy's partnership goal is to expand online education opportunities for everyone to make education accessible to those who are willing to learn.
Nexford's mission is to enable greater social and economic mobility by providing an affordable high-quality education. Nexford offers undergraduate and graduate-level degrees in addition to intermediate and advanced certificates.
With the emerge of online learning, Nexford University is the one to provide it as they offer one of the best online education. It is a great opportunity for those who are passionate about learning more about marketing.
Next-generation Online Education From Washington to Cairo
Nexford is a next-generation worldwide University and is based in Washington DC, United States. Out of its belief that "the world needs a new approach to higher education", the university's aim is to provide students with affordable and high-quality online education and the right skills they need to help them achieve their lives and career goals.
With all the issues the world is facing, Nexford is providing a modern solution of affordable online learning that will enable their student of shaping their future and knowing their talents.
Nexford wants its students to be able to find their right workplace and its mission is to enable greater social and economic mobility across the world. The university is available for everyone around the globe with students from 48 countries
Nexford and Think Marketing Academy Partnership
Nexford's courses are accredited by the Accreditation Service for International Colleges (ASIC), Nexford University offers Competency-based learning in associate, bachelor's, and Master's degrees in business as well as certificates and courses.
Think Marketing Academy and Nexford University will be working together to give the student the best curriculum to the local market for better learning and for better marketing knowledge as this is one of their goals to achieve. After finishing the course, the student will be able to earn their diplomas online. Earning an online diploma from both the academy and Nexford will provide the student with a higher chance of following their career path and finding the proper job.
The partnership has a lot of benefits for the signed up students as it will provide them with undergraduate and graduate-level degrees along with a certification of the completed course.
Think Marketing Academy students get to enjoy a 10% discount off the application and tuition fees.