Variety
Trending
The Saudi Pavilion at Cannes Festival Supports the Growing Saudi Film Industry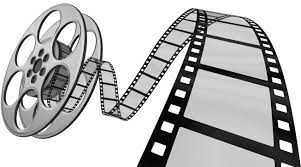 Follow Asdaf News on

Riyadh – Asdaf News:
Between May 16 and May 26, the 76th Cannes International Film Festival will take place. The Saudi Film Commission unveiled the Saudi pavilion there, showcasing the country's booming film sector, which is seeing record-breaking development in both film production and moviegoing audiences.
CEO of the Film Commission Abdullah Al Eyyaf emphasised that the Kingdom of Saudi Arabia currently has the Middle East's fastest-growing film industry and that this participation follows a year of successful growth for the local film industry, which aspires to become a global hub for talent and production.
The Red Sea Film Festival, the Ministry of Investment, the Film AlUla Department, the NEOM Company, the Saudi Film Festival, and MBC Studios are just a few of the important local players in the film industry on display in the Saudi pavilion, which is located in the international village. Also on display are a number of promising Saudi filmmakers who have just finished making their films and have helped to advance the local filmmaking industry.
The Saudi Film Festival, now in its ninth edition and hosted at the Ithra Centre in Dhahran, is one of the Kingdom's two yearly film festivals and has established itself as a vital hub for fresh and impassioned voices.
The Red Sea International Film Festival, in its second edition, has achieved a remarkable success and was widely praised for its role in promoting the film industry through screening 143 films from 66 countries, including seven new Saudi films and 16 local short films.