Travel
Trending
Take Your Taste Buds On An Exciting Journey With Foodie Experiences During Dubai Food Festival
Enjoy a series of one-off culinary experiences – Masterclasses, Chef's Tables and never-seen-before Experiential Dining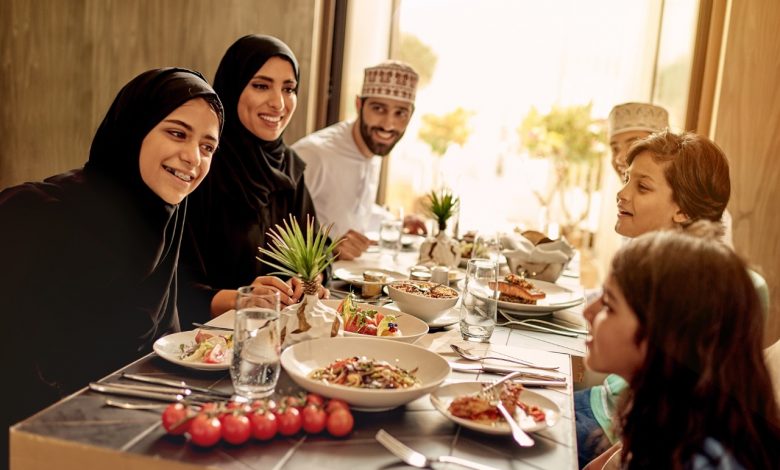 Follow Asdaf News on

Dubai – Asdaf News:
Whether you fancy yourself as the next winner of TV's MasterChef, need to know more about sustainable eating or just want to enjoy a one-off dining experience, Dubai Food Festival's "Foodie Experiences" offers something for everyone to enjoy.
Dubai Food Festival 2020 – the 18-day citywide culinary celebration – is hosting its second edition of "Foodie Experiences", designed to stimulate the senses. This mouth-watering array of Foodie Experiences brings a whole new realm of memorable activities to the hugely successful festival, from Masterclasses to Chef's Tables and Experiential Dining.
Ahmed Al Khaja, CEO, Dubai Festivals and Retail Establishment (DFRE) says: "Dubai holds a unique position in culinary terms – we have some of the world's most renowned restaurateurs, chefs and culinary entrepreneurs operating right here on our doorstep, coupled with a strong culture of fostering innovation and an ever-growing multi-cultural population. These three factors have successfully merged to create a memorable, exciting and interesting series of adventures in food, many of which will never be repeated."
"The 2020 edition of Foodie Experiences is not only a chance for chefs to showcase their expertise, but also represents an opportunity for residents and visitors to develop greater insight into Emirati culture, taste new foods and develop new interests through our Masterclasses."
There are more than 80 opportunities to take part in a Masterclass, Chef's Tables or an experiential dining concept – but do note that some of the events are for one night only, and for a very small, select few.
Here's a selection of some of the foodie experiences on offer:
Masterclasses: If you love making food, the Foodie Experiences Masterclass series is for you. Taking place right across the city, these classes will leave you filled with awe, filled with knowledge, and hopefully with a full stomach too.
 You can finally learn how to cook like a MasterChef with the chance to learn from Head Chef Margarita Vaamonde-Beggs at MasterChef, the world-first TV Experience restaurant in the Millennium Place Marina hotel. Join Chef Margerita in learning a series of champions' dishes or deal with the fun of a mystery box challenge.
Sushi lovers out there, rejoice! For the limited period only, you can learn how to make your Japanese favourite dish in the award winning Wakame Sushi Masterclass. Preparing four sushi varieties from scratch, you'll have the chance to learn the essential techniques, tips and tricks with instruction from the professional culinary team.
Vietnamese food is renowned for being extremely delicious and often healthy, but this class offers the chance to learn the bang on trend secrets of how to create tasty healthy vegan Vietnamese food. Guests can join the chefs at LAO Vietnamese restaurant, Waldorf Astoria The Palm, to learn the techniques behind 'chay' food – think summer vegetable rolls, vegetable pho, stir fried noodles and Saigon crêpes, combining LAO's combination of traditional techniques fused with 21st century presentation.
Another memorable Masterclass presents itself at Cleo's Table at Caesars Palace on Bluewater Island. Get a taste of la dolce vita by throwing shapes with pizza dough in this experience, which offers the chance to learn three different pizza recipes from scratch and explore the finer points of Mediterranean cuisine.
 Also at Caesars Palace, Zhen Wei restaurant is delivering a masterful class in dim sum, noodles and wok dishes, from rose hargao to sliced and hand pulled noodles via seafood siomao.
Jumeirah's Culinary Boutique is throwing three Masterclasses into the mixing bowl – a cake decorating class for wannabe Mary Berry's, seafood cooking and even one for kids, inspiring the next generation to get into the kitchen.
And if making food isn't necessarily your thing, why not take advantage of a Food Styling for Photographers Workshop Masterclass at Gulf Photo Plus in Alserkal Avenue? Grab your phone or SLR and learn how to prep, prop, and style mouthwatering images of food, along with all the basics of food styling for photography.
Chef's Tables: The Foodie Experiences Chef's Table offers diners the chance to try out some one-off menus and unusual dishes up close and personal with the chefs.
 Head down to Akiba Dori in D3 for a night of Japanese Italian fusion – featuring an off menu exclusive Tokyo style Neapolitan pizza tasting menu, prepared by pizzaiolo Luigi.
DIFC's BOCA is flexing its sustainability credentials with a 'Tapas Forward' Chef's Table, billed as a one-off eight course responsible tasting experience, featuring Spanish, French and Italian cuisine. This off-menu experimental food and beverage tasting experience will embrace lesser-known local crops, sustainable seafood, and artisanal and ethical produce from local farmers and from friends abroad. Delivered by head chef Matthijs Stinnissen, the experience will also showcase BOCA's efforts in waste reducing techniques.
Taste innovator Tresind Studio at Sheikh Zayed Road's Voco Hotel is bringing its unique take to the (Chef's) table, with a 14-course dining experience from renowned Chef Himanshu Saini. Expect artful, whimsical and modernist Indian cuisine.
For those who with a sweet tooth, Brix (3fils) in Jumeirah Fishing Harbour is offering a three-course decadent dessert experience. Bringing handpicked ingredients together into a degustation of flavours – it's the perfect chefs table for those whose favourite course is dessert.
 Experiential Dining
Join local travel experts Platinum Heritage for experiential dining in the desert. This immersive Bedouin Cuisine Masterclass & Experience takes place under the stars at an authentic Bedouin Village, learning about Bedouin recipes and traditions. No Bedouin experience would be complete without discovering more about Arabic coffee, either and guests discover not only how to make it but the etiquettes and traditions around it. Expect a full traditional meal, entertainment and activities too.
Sheikh Mohammed Bin Rashid Al Maktoum Centre for Cultural Understanding (SMCCU) is also bringing dinner under the stars to the experiential dining roster, in the magical atmosphere of the rooftop of a traditional coral house, where guests will experience Emirati food and culture.
For something a little different to try this DFF, ladies can enjoy a Charlotte Tilbury themed Afternoon Tea in Penrose Lounge (Four Seasons, DIFC). The special experience includes an exclusive make-up tutorial with one of Charlotte Tilbury's leading make-up artists who will showcase a full Charlotte Tilbury look, including skincare, complexion and the Pillow Talk Extravaganza look. The afternoon will be complete with a take-away of Charlotte Tilbury goodies.
Emirates Bio Farm will be offering an organic tasting tour including a farm dinner during Dubai Food Festival. Diners will get the chance to taste a dozen unique flavours around the fields while learning about organic and sustainable farming. To complete the experience, a five-course dinner will be served using all organic produce harvested straight from the fields.
There's one for the chocoholics, too – with a unique collaboration between Al Serkal Avenue's local chocolatiers Mirzam Chocolate Makers and Korean foodie superstore, 1004. Bibimbap & The Korean Chocolate Experiments invites guests to take part in a DIY Bibimbap Bowl dinner prepared by the delicious 1004 kitchen, followed by an adventure through the vast and varied 1004 Gourmet spice cupboard (a Mirzam Chocolate Makers dream) to make spiced chocolate truffle concoctions.
DIFC's BB Social Dining is the venue for a Modern BBQ Eastern Fusion Experiential dining concept. Travelling over three floors, guests will enjoy a mixology master class, then move upstairs for a masterclass on how to smoke meats at home, followed by a top floor, top notch, four-course culinary experience perfectly paired with selected grapes. Master of Vine Lindsey, co-owner of The Tasting Glass will give a masterclass on each grape alongside Chef and co-owner of BB Social Dining, Alexander Stumpf, who will carefully explain the culinary journey.
For photography enthusiasts, Naif in Old Dubai will be offering guided food photography tours that inspire visual and flavourful memories of the lesser known parts of Dubai, run in collaboration with Frying Pan Adventures and Gulf Photo Plus.
Those looking for a more spiritual experience might want to take part in the Wellbeing Vegan session at The Retreat Palm Dubai MGallery by Sofitel where guests can enjoy a presentation and a three course set menu featuring how to create roasted pistachio crust chick pea patties, salads with grains, pulses, nuts, seeds and superfoods, and guilt-free vegan desserts and detox juice from Rayya Nutri.
Or perhaps those with a heightened sense of cultural adventure might like to head out to Lowe at Al Barari/Dubailand to experience "The Last 50" – a multi-course culinary journey celebrating the history of Dubai – featuring a series of iconic Dubai dishes, alongside an exhibition of vintage Dubai prints.
Other events playing out during Dubai Food Festival include annual favourites: Dubai Restaurant Week, Etisalat Beach Canteen and Hidden Gems.
Tickets for all Foodie Experience events are available exclusively via PlatinumList.net. For more information and a full update on DFF activities, visit https://www.visitdubai.com/en/dff or @DubaiFoodFest and #DubaiFoodFest.