News
Sipchem honoured for sponsoring Entrepreneurship Forum and Exhibition "RAD" 2019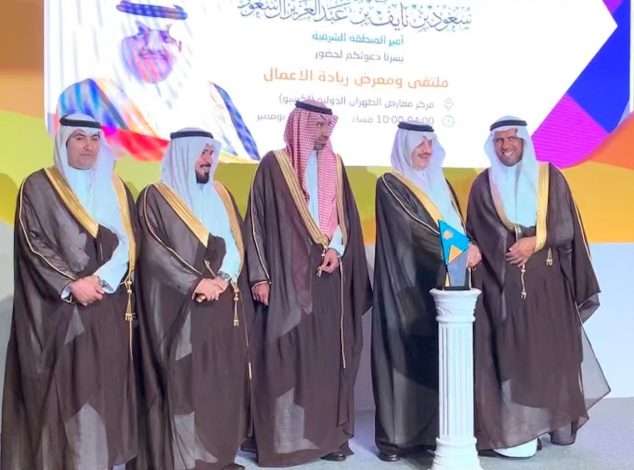 Follow Asdaf News on

His Royal Highness, Governor of the Eastern Province, Prince Saud bin Nayef bin Abdulaziz, honoured Sahara International Petrochemical Company "Sipchem" for sponsoring Entrepreneurship Forum and Exhibition "RAD" 2019. The Forum which provides a platform for the Saudi youth to showcase their ideas, was organized by Asharqia Chamber at Dhahran Expo, in the presence of His Excellency Ahmad bin Salman Al Rajhi, Minister of Labour and Social Development and a number of industry leaders.
The Forum provides a rich business platform for the Saudi youth and offers them an opportunity to showcase their ideas to several leading companies from the region. Sipchem's sponsorship of this Forum reflects its commitment to serving the community and supporting young men and women through initiatives that provide them with opportunities to share their experiences, success stories, as well as linking them to key investors and industry leaders in the region.
Eng. Abdullah S. Al Saadoon, Sipchem's Chief Operations Officer, said: "Sipchem is committed to contributing to the development of youth in Saudi Arabia, to achieve social and economic prosperity. The vision of the exhibition is in line with Sipchem's strategy to promote local content in the Kingdom and build a competitive national economy at local, regional and global sectors."
During the opening ceremony of the forum H.R.H. Prince Saud bin Abdulaziz presented a plaque of appreciation to Abdullah S. Al Saadoon, in recognition of Sipchem's continued efforts to serving the local community and its sponsorship of the Forum.