News
Trending
Saudi Astronauts Ali Al-Qarni and Rayyanah Barnawi send out their first space greetings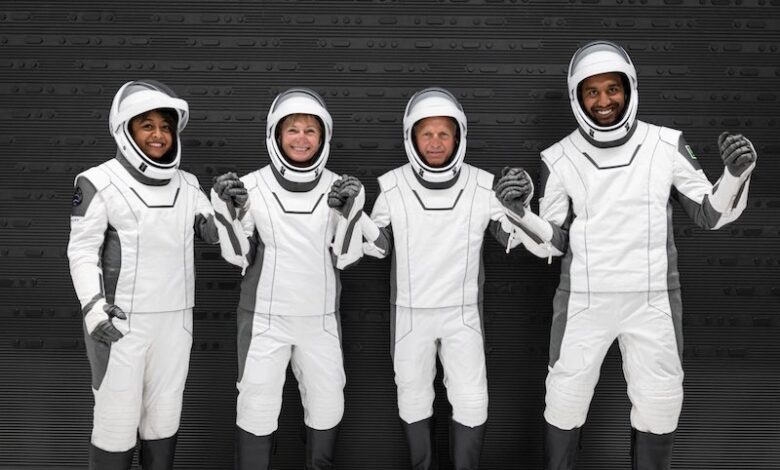 Follow Asdaf News on

 The first Saudi Arabian astronauts in decades launched towards the International Space Station.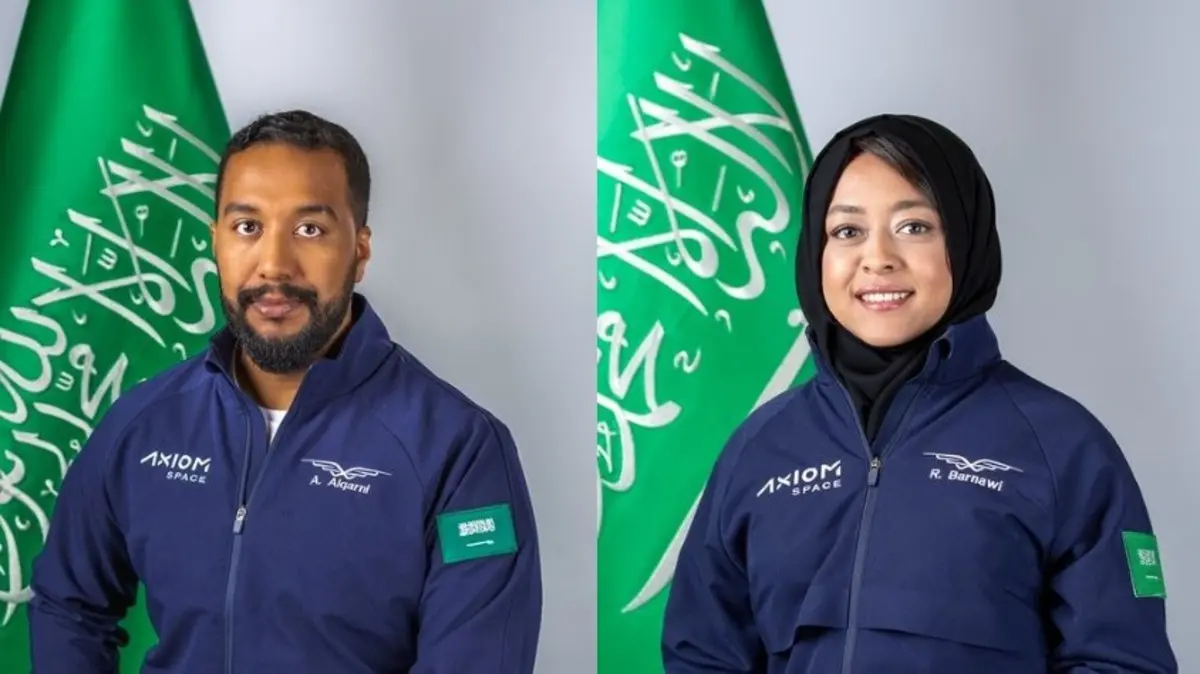 The crew arrived at the space station on Monday morning in their capsule; they'll stay there for just over a week before returning to Earth with a splashdown off the coast of Florida.
As the Kingdom created history by deploying the first Arab female astronaut to the International Space Station (ISS), Saudi astronauts Ali Al-Qarni and Rayyanah Barnawi issued their first message from space to Saudi Arabia's people and government, Monday
As part of the Axiom 2 space mission (Ax-2) to the ISS, Barnawi and Al-Qarni launched from NASA's Kennedy Space Centre in Florida on Monday in a SpaceX Dragon spacecraft. Peggy Whitson and John Shoffner, two other astronauts, are present with them.
In the first on-Orbit crew flight status event, Barnawi remarked, "Hello from orbit, it feels amazing to be observing Earth from this capsule. In a message to her family in particular, Barnawi said, "We are here experiencing microgravity thanks to the Kingdom of Saudi Arabia and the leaders, King Salman and the visionary Crown Prince Mohammed bin Salman, [and] for their support in this mission."
Al-Qarni, for his part, stated that this occasion was "historic not just for me but for every Saudi, and I couldn't have done it without the support, the love, and the trust from all of you."