News
Trending
SAGIA and Bab Rizq Jameel join forces to support entrepreneurs through MITEF Saudi Arabia Startup Competition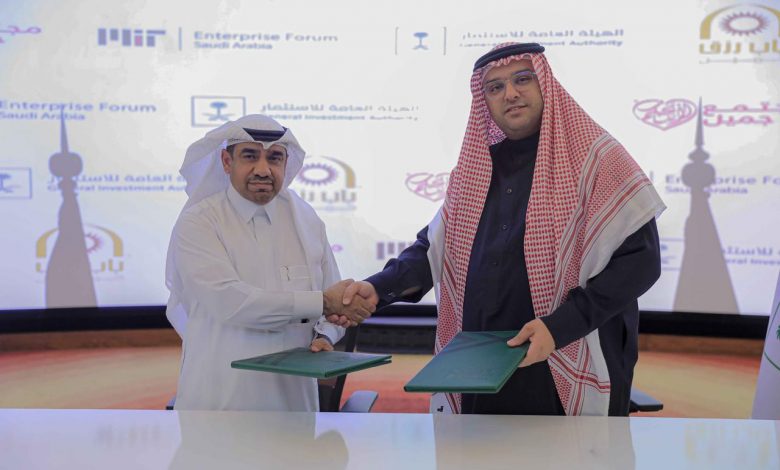 Follow Asdaf News on

Newsgate360 – Jeddah: MIT Enterprise Forum (MITEF) Saudi Arabia, part of the MIT Enterprise Forum global network, in collaboration with Bab Rizq Jameel, an initiative of Community Jameel, announced signing a new MoU with the Saudi General Investment Authority (SAGIA) under the theme "Invest in Saudi Arabia". According to the MoU, SAGIA is set to be the second strategic partner for the fourth edition of MITEF Saudi Arabia, following the joining of King Abdullah Economic City as the first strategic partner under the theme "Dream, Start, Inspire".
Side by side with the competition's official partner, the Authority for Small and Medium Enterprises "Monshaat", this strategic partnership with SAGIA reflects the role of government agencies in promoting the entrepreneurial environment in Saudi Arabia by providing and supporting various programs and creating a sustainable investment environment. The MITEF Saudi Arabia is a vital platform that brings together Saudi entrepreneurs and attracts a distinct quality of entrepreneurs in a variety of fields. Featuring an elite of promising startups from Saudi Arabia, the Arab countries and the world, this year's edition focuses on investing in startups by organizing Startups Investment Forum from March 5 to 7, 2020.
In this regard, Ibrahim Al-Suwail, SAGIA Deputy Governor, stated that the Authority welcomes its partnership with MITEF Saudi Arabia, which serves as an added value to a series of supportive programs to push entrepreneurship in Saudi Arabia towards a better future by supporting entrepreneurs and building their capabilities. "We continue to work with our strategic partners in the public and private sectors to turn their ideas into real promising projects", he said.
Engineer Mohamed Yahya Hakami, Executive Director, MITEF Saudi Arabia, expressed his pride in the support directed to the competition by SAGIA as well as the official partner "Monshaat". "It reflects the keenness of MITEF Saudi Arabia in bringing together the efforts of all actors", he said.
The MITEF Saudi Startup Competition is supported by a large number of governmental and non-governmental entities such as the King Abdullah Economic City (strategic partner), King Abdullah University of Science and Technology (innovation partner), Prince Mohammad bin Salman College Business and Entrepreneurship (knowledge partner), Aero (technical partner), and EY (mentoring partner). Media partners include Entrepreneur ME, MIT Technology Review, and Destination Saudi Arabia; in addition to MIT Enterprise Forum (MITEF) Pan Arab as our regional partner.
Winners of the fourth edition of MITEF Startups Competition will be announced on March 7, 2020 at King Abdullah Economic City