News
Trending
Sadia Commits to Provide 1.4 Million Meals Across the GCC to Strengthen COVID-19 Relief Efforts
The company has set up a COVID-19 Response Fund worth $1 million to aid regional communities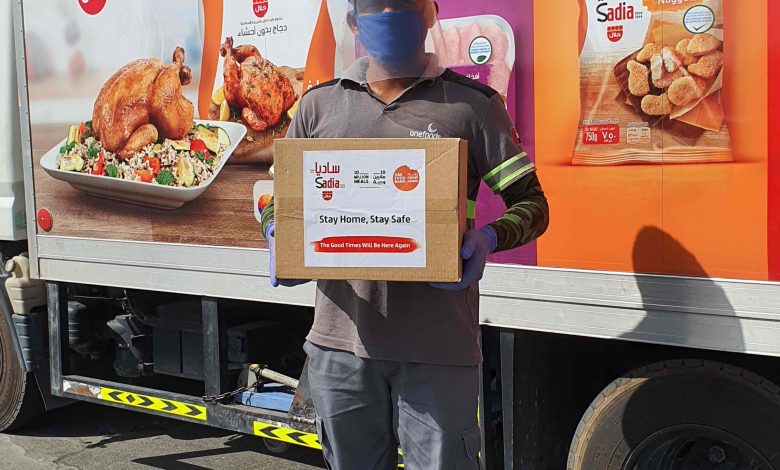 Follow Asdaf News on

Newsgate360 – Dubai: Sadia, the leading brand of frozen chicken around the world, and owned by BRF, one of the largest food companies in the world, has committed to provide 1.4 million meals to regional communities across the GCC impacted by the pandemic. The provision of meals is part of the $1 million COVID-19 Response Fund launched by the company dedicated towards fortifying food security in collaboration with regional government entities and charitable associations. Each government entity and charity will receive a portion of the food supplies to strengthen their ongoing humanitarian activities.
Sadia's regional Covid-19 Response Fund is part of a greater organization-wide initiative by BRF that focuses on combating the pandemic by donating BRL 50 million worth of food, medical supplies and support to research and social development funds.
The current COVID-19 pandemic has resulted in unprecedented paradigm shifts in the global and regional economy. Strict measures to contain the pandemic and restrictions on movement within and across countries has created bottlenecks for food-related logistics services, putting high pressure on the governments and the economies in the GCC to accelerate their efforts in ensuring food security among communities.
"Every day, there are new discoveries being made pertaining to the regional impact of the pandemic. Food supplies are the most basic needs of the community at this hour", said Patricio Rohner, Vice President of International Markets at BRF. "At Sadia, we believe that quality food is fundamental to a better life for all people. This belief guides our purpose to play our part and leverage our resources in a meaningful way to ensure all communities are well served and catered to during these challenging times. We hope our Response Fund helps the underserved sections of our society within the region to meet their fundamental needs of being fed and staying healthy."
To name a few, as per the initiative, Sadia has collaborated with the UAE Food Bank and the 10 Million Meals campaign spearheaded by the Mohammed Bin Rashid Al Maktoum Global Initiatives (MBRGI), in collaboration with the Social Solidarity Fund to provide food products to communities in need within the country. Similarly, the partnership extends to the Red Crescent Society in Kuwait and the Saudi Ministry of Health and Saudi Food Bank, Eta'am, to provide communities easy access to food supplies and meals.
Government partnerships are vital to ensure these initiatives meet their end. As the crisis evolves, Sadia will continue to align its resources with government entities and stay at the forefront of its initiatives to lead the way for the industry and ensure all emerging needs are met efficiently.