Variety
Trending
REHLATY by dnata Travel Reveals Its Eight Most Recommended Family-Friendly Destinations This Spring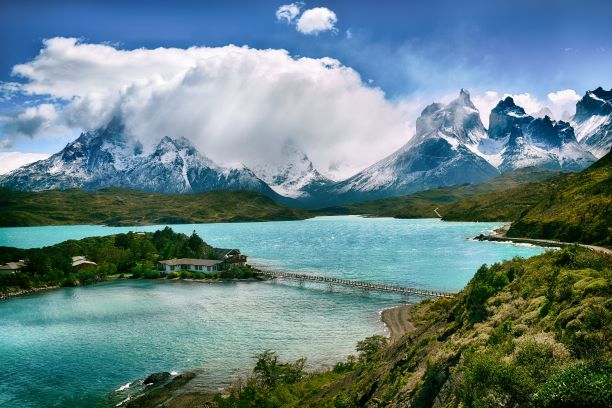 Follow Asdaf News on

Newsgate360 – Dubai: REHLATY by dnata Travel, a new travel brand 'designed by Emiratis for the Emirati traveller' launched in 2019, announces its recommended top destinations for families this Spring. An initiative being spearheaded by the New Ventures department of dnata Travel, the brand aims to provide Emirati travellers who seek new adventures and experiences with a chance to discover the most unique ends of the world and create unforgettable memories.
Spring is one of the most popular seasons of the year for tourism worldwide, commonly known to be a time when families pack up and jet off to spend time together. This spring, REHLATY by dnata Travel reveals its top picks for family-friendly vacation spots that can be booked directly through the brand's team of trusted relationship managers and complemented with unique, perfectly-tailored itineraries, curated around the needs, and desires of the Emirati Family. These destinations include: Ireland, Mauritius, Bosnia, Azerbaijan, Kenya, Russia, Chile and South Africa all of which boast of cultural, lively entertainment for the entire family, stunning landscapes and awe-inspiring wonders.
Rehab Mansoor, REHLATY by dnata Travel – General Manager says, "As the spring season is tucked between the sky-high rates of the festive holidays and the heat of summer, it makes it the perfect time for families to gear-up and head to fun-filled vacation spots packed with activities. At REHLATY, we are actively in search of trending destinations, and have carefully chosen these countries as vacation spots that can bring exciting and unique experiences to Emirati families, in line with our mission to guide, inspire, and connect the local Emirati community with extraordinary ends of the world".
IRELAND: Known as the Emerald Island, Ireland is rich with culture, history and natural beauty. Enjoy the blooming wildflowers and ideal weather in the spring to explore the rolling mountains, museums, countryside trails and restaurants. REHLATY's strong partnership with Tourism Ireland, allows the brand to have access to all sites and activities in the destination and what it has to offer the Emirati Travel segment.
 BOSNIA HERZEGOVINA: Bosnia's stunning alpine scenery, multicultural traditions and friendly people have made it one of the fastest growing tourist destinations in the world today. It is a land steeped in history, fascinating legends and is truly where East meets west.
MAURITIUS: Located in Eastern Africa, Mauritius is best known for its beaches, lagoons, ever-expanding reefs and lush rainforests. Those looking for a unique tropical getaway with some of Africa's best seafood, beaches, shopping, activities and sights to be explored have to visit the island of Mauritius. Spring time is ideal as the weather is warm and relaxing, day and night.
AZERBAIJAN: Known as the land of fire, Azerbaijan is bounded by the Caspian Sea and Caucasus Mountains that span across Asia and Europe allowing travellers to enjoy the beauty of two continents in one location.
KENYA: The Kenya trip with REHLATY by dnata Travel offers customers the chance to explore all ends of the country, from Naivasha to Nakuru and then onto the world renowned Masai Mara. Guests are provided luxury accommodation for every budget and preference, and will experience staying in safari lodges set in the heart of the action. From sunrise to sunset, each day provides a unique experience with the family, including activities such as a sunrise Balloon safari over the Masai Mara for a birds-eye view over the stunning wildlife and landscape, followed by an excursion in the national park, and complemented with a luxury breakfast overlooking the Masai Mara.
RUSSIA: Geographically the largest country in the world, Russia is home to a variety of different cultures. REHLATY's curated itineraries to Russia aim to make family visits unforgettable. Available is a wonderful family tour in Moscow which includes a show at the famous Moscow circus, a visit to the ice cream factory as well as the Russia Dolls Museum.
CHILE: REHLATY has gathered together great activities at this destination, including a walking tour along the shores of Lake Llanquihue or exploring it by boat which are two of the best ways to capture the magical scenery of picturesque Puerto Varas. Visiting Magdalena Island is also an option, which serves as home to over 120,000 penguins each year, making this a unique destination for nature lovers. Customers will navigate along the Magallanes Strait, to then disembark on the island and get to see the Magellanic Pengüin's habitat up close.
SOUTH AFRICA: A few of REHLATY's itineraries include the garden route experience which is an 8-night tour commencing in Cape Town and ending in Port Elizabeth. Families can also spend a fun few days in Sun City, a glamorous-themed resort boasting a large number of entertainment, restaurants and water sports, and end the trip in Cape Town. In this city, families can enjoy cable car rides to the famous Table Mountain, and lively entertainment available at the Victoria and Alfred Waterfront with its countless number of restaurants. Additions to the itinerary can also be arranged, including a unique trip to Chapmans peak, known as one the most spectacular drives in the world.
REHLATY by dnata Travel, a new brand within dnata Travel, fosters a more personalized travel understanding for Emirati voyagers by creating unique, perfectly-tailored experiences and bespoke itineraries curated around the needs, and desires of an Emirati Traveller. The brand focuses on developing an engagement model that builds strong relationships with its customers and targeting a premium niche in the realm of travel-customer experience. REHLATY brings a whole new meaning to exceptional customer service. By providing each traveller with their own dedicated relationship manager who works closely with them for the long-term, understand their personality and desire and help build their exceptional travel experience.
Book your spring holiday by calling one of their relationship managers on 800 REHLA (73452)
Or email rehlaty@dnata.com
For more information visit https://www.rehlaty.ae/
Instagram: @rehlatybydnata