News
Trending
'Over 200 million at risk of unemployment', Chinese academic highlights 
Dr. Wang Wen, says human civilization faces a new world war that can only be stopped by global cooperation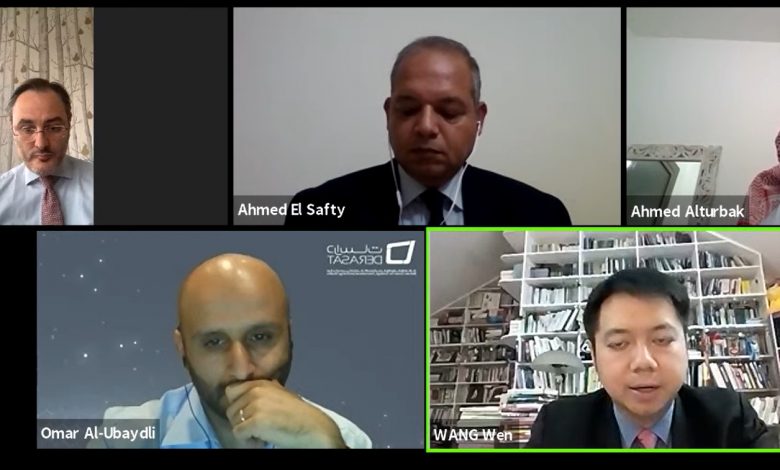 Follow Asdaf News on

Abu Dhabi –
: More than 200 million people are at risk of unemployment as human civilization faces a new world war in the form of Covid-19 that can only be stopped by global cooperation, a Chinese expert said while addressing a symposium here on Tuesday.
Dr. Wang Wen, Executive Dean of Chongyang Institute for Financial Studies, and Vice President of Silk Road School at Renmin University of China (RUC), also said there is a significant risk of conflict because of social breakdown and instability.
Dr. Wen was addressing the e-symposium – Covid-19 and the Global Economy: Effects and Repercussions – organized by TRENDS Research & Advisory as part of its First Global Economic Forum, highlighting the varying effects of the pandemic on the global economy.
"The pandemic is turning into a protracted war, and the globe is facing an unprecedented crisis. Premature opening of some countries' economies has exacerbated recurrence of the disease," Dr. Wen said.
He said that Covid-19 had developed as many as 40 variants, and the scientists are facing a significant challenge in tackling it. "It will take at least half a year before a vaccine is developed. Up to 1 billion people could eventually be affected, and the death toll could be seven million," he said.
According to Dr. Wen, the economic effects of Covid-19 are also unprecedented, and even IMF predictions are based on a vaccine being found. "The impact will mean a steep decline in world trade. Localism and regionalism will become more evident," he said.
He also lamented that anti-globalization sentiments are rising due to populism. This will lead to the rise of protectionism even though no country can ignore global problems like pandemic and climate change.
"As long as there are confirmed cases anywhere, the pandemic cannot be declared over. Countries following unilateralism ignore the common interests of humankind," he said, adding that priority should be given to innovative new technologies that support smart cities, climate protection, and communications such as 5G networks.
Addressing the E-Forum, a leading economist Mr. Ahmed Al Turbak said effective health policies should complement the right fiscal policies. "There is more scope for coordinated GCC fiscal policies. In previous crises, fiscal policies were not always appropriate as they were counter-cyclical as they cut spending during downturns," Al-Turbak said.
"At present, interest rates are very low, so there is some impetus to increase spending to reduce the pandemic's impact. There is also a need to help vulnerable groups, including SMEs, households, and families," he said.
Highlighting best practices in dealing with the aftereffects of Covid-19, Dr. Omar Al-Ubaydli, the Director of Research at Derasat, Bahrain, said the first requirement is an effective track and trace system besides comprehensive testing.
"Asian countries that experienced SARS seem to be doing particularly well. Europe's response to pandemics is likely to improve. Overall, however, it is too early to judge the effectiveness of different national strategies," he said.
Talking about the implications of the stimulus packages around the world, Mr. Federico Bonaglia, Deputy Director at the OECD Development Center, France, said that the effects of Covid-19 are being felt across a wide range of sectors.
"While it is difficult to generalize, the 2007-2009 global financial crisis shows us that it is important that stimulus measures do not waste taxpayers' money or distort competition in the market," he said.
According to Mr. Bonaglia, there is a case for focusing stimulus measures on people and supporting society through alleviating unemployment, reducing social disparities, and promoting sustainable development. "In addition, a coordinated global response is crucial for general recovery," he said.
The E-Symposium was live-streamed on the TRENDS YouTube channel https://www.youtube.com/user/TrendsRA and other social media platforms.