News
Trending
"Oscar of Education" won by the Jameel World Education Lab for COVID-19 project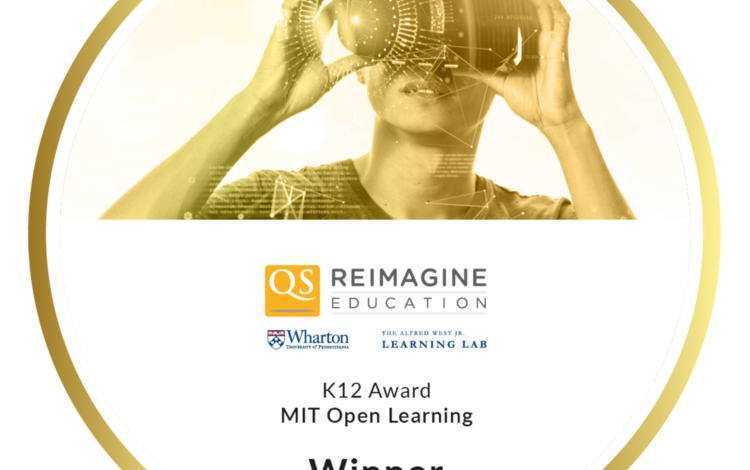 Follow Asdaf News on

Cambridge, Massachusetts –


:
Full STEAM Ahead – an education project developed in response to COVID-19 by the Abdul Latif Jameel World Education Lab (J-WEL) at the Massachusetts Institute of Technology (MIT) – took top honours at the 2020 Reimagine Education Awards in the category for innovation in Kindergarten-grade 12 (K-12) education.
Full STEAM Ahead was created as an online resource hub to provide rich, curated content for K-12 students, teachers, and parents who were left scrambling for resources, tutorials, activities, and assistance with remote pedagogy in the wake of COVID-19.
The awards – known as the "Oscars of Education" – were presented during the annual Reimagine Education conference by Quacquarelli Symonds, the education analytics organisation, and the Alfred West Jr. Learning Lab at the Wharton School, University of Pennsylvania. The conference was sponsored by a number of institutions, including King Khalid University, King Saud University, Prince Mohammad Bin Fahd University, Khalifa University, and Canadian University Dubai.
Jack Moran, Reimagine Education programme manager, said: "With over 200 independent judges participating in the evaluation process, our winners have received the unequivocal backing of expert educationalists across the world, and should take exceptional pride in their achievement."
Led by Claudia Urrea, J-WEL's senior associate director for pre-K-12, and Professor Eric Klopfer, J-WEL faculty advisor for pre-K-12, Full STEAM Ahead is the result of an extraordinary group effort spanning departments, labs, and centres across MIT.
Says Urrea: "Thanks to a shared commitment to leveraging MIT's wide range of existing K-12 resources, we were able to bring this project together with great speed, and to draw on the talents of our community, especially our student teachers, to create new, engaging activities and experiences. We are so proud to have this work recognised with the Reimagine Education Award, and share this honor with the many colleagues and collaborators who helped make this project possible."
J-WEL was co-founded by MIT and Community Jameel, an international organisation tackling some of the world's most urgent challenges, using a pioneering approach grounded in evidence, science, data and technology.