News
Trending
Nissan Saudi Arabia Wins Prestigious Global Aftersales Award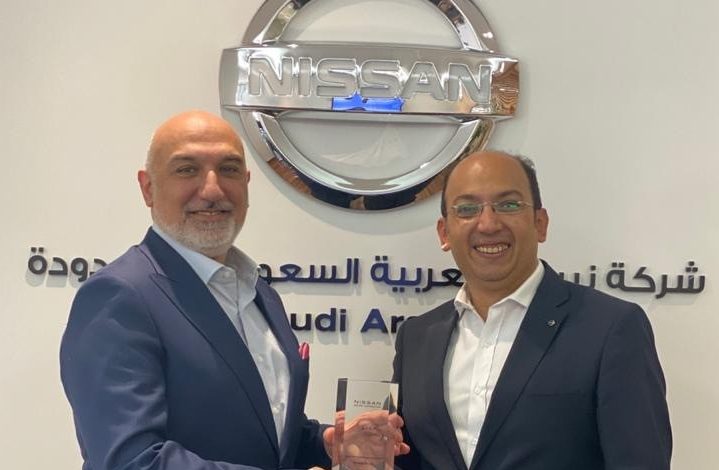 Follow Asdaf News on

JEDDAH –


:
Nissan Saudi Arabia Co., Ltd. has been globally recognized for outstanding performance as the winner of the Global Nissan Aftersales Award (GNAA). The Global Nissan Aftersales Award is a prestigious prize that has been ongoing for 30 years in Nissan, and for the 2019 fiscal year, Nissan Saudi Arabia stood out as the best achieving company for aftersales services in its group.
The award is granted to the best performing Nissan markets across the globe according to a set of standards that include parts and service performance, customer service, and quality of business management. The award is broken down into different categories according to the size of the markets. There were 47 total markets competing for the award, with 9 winners chosen by the Nissan Global Aftersales team. Nissan Saudi Arabia won the GNAA for its category, outperforming 10 other markets. In the Middle East, Nissan Saudi Arabia stood out as the best performing market in the region for aftersales services.
"Nissan Saudi Arabia takes pride in the persistent efforts to continuously elevate our aftersales services. To be recognized globally for this award is a testament to the relentless spirit of our team and continuous pursuit of excellence in everything we do at Nissan KSA. Winning the Global Nissan Aftersales Award is a great achievement for Nissan Saudi Arabia as we continue to prioritize our customers in every aspect of our business." said Bader El Houssami, Managing Director of Nissan Saudi Arabia.
"We are proud of the global recognition, it's a reflection of the hard work, innovation and customer focus that Nissan KSA and Petromin Nissan aftersales teams are exerting in all aspects of serving Nissan customers in KSA. Customer service is a journey that we will continue to walk through to continue delivering world class aftersales standards in KSA." added Ahmed Taha, Nissan Saudi Arabia Aftersales Director.
Nissan Saudi Arabia currently has two dealers, the retail dealer Petromin Nissan, and the specialized dealer, Manahil International. Nissan KSA's reshuffling of its dealership network in recent years has proved very successful in reaching a wide variety of customers with extensive network coverage from both dealers across the Kingdom. Nissan KSA always seeks to offer the best aftersales services in Saudi Arabia, and consistently adapts their offerings according to the changing needs of their customers. Most recently during the beginning of the COVID-19 lockdown and curfew measures, Nissan Saudi Arabia was the first to offer multiple digital aftersales services including door-to-door service and test drives, which are currently ongoing.