News
Trending
Nissan Saudi Arabia Celebrates Women's Accomplishments with #SheDrives Campaign
In commemoration of the second anniversary for the lifting of the female driving ban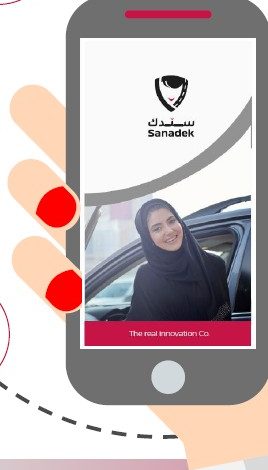 Follow Asdaf News on

Jeddah –
:
Nissan Saudi Arabia has launched an initiative under their "#SheDrives" campaign to empower women in Saudi Arabia. This initiative is an extension of Nissan's original campaign, "SheDrives" that was launched when the driving ban was lifted two years ago on the 24th of June 2018. The campaign highlights the milestones and achievements of women since this decision came into effect, as well as Nissan KSA's contributions and continuous efforts to empower females in Saudi Arabia.
"Women are leaders and key players in every aspect of our community. In recognition of their unlimited potential and capabilities, we at Nissan Saudi Arabia celebrate their achievements in the SheDrives campaign. Empowering women is a key element of what we do at Nissan KSA, from our female employees and partnerships as well as discovering female Saudi talent and enabling them to excel in every aspect of the Saudi automotive industry", said Bader El Houssami, Managing Director of Nissan Saudi Arabia.
Nissan KSA's General Manager of Corporate Communication, Hatoon Bushnaq, also commented on her experience in the company, saying:" The momentous decision of lifting the driving ban widened the opportunities available to women in KSA. Driving enabled women to take further charge of their lives and pursue opportunities that were not readily available or accessible prior to this decision, and that were made possible with the support of the Saudi government. Nissan Saudi Arabia continues to support women by providing them with opportunities, even in leadership positions, in order to add a female perspective to the automotive sector and focus on the diversification of offerings and the empowerment of females at all levels of the business".
Nissan Saudi Arabia has consistently supported females over the years, with the SheDrives campaign featuring prominently after the driving ban was lifted. This branched out to further initiatives that Nissan KSA has specially curated for women in Saudi Arabia, such as the Nissan Sanadek application. The Nissan Sanadek application is an RSA application that was designed with the needs of female drivers in mind to give them peace of mind on the road.
Nissan's innovative NIM technology also provides female drivers with the safety features and security that they need on the road, as studies have shown that safety features are a top consideration for female drivers in Saudi Arabia. Prioritizing female drivers also extends to Nissan's authorized dealers in the Kingdom, as Petromin Nissan provides special offers and aftersales services that are customized for female drivers.
The SheDrives campaign celebrates the determination and relentlessness of the Saudi female spirit, with female motorsport driver Reem Al Aboud and chef Khulood Olaqi featured as the faces of the campaign. Their stories echo the sentiment that with passion, hard work and perseverance, Saudi women can accomplish their dreams and make them a reality. Their inspirational message is a testament to the capabilities of females in Saudi Arabia, especially their huge potential in the KSA automotive industry and beyond.