Variety
Trending
muvi Cinemas to bring first Dolby Cinema in Saudi Arabia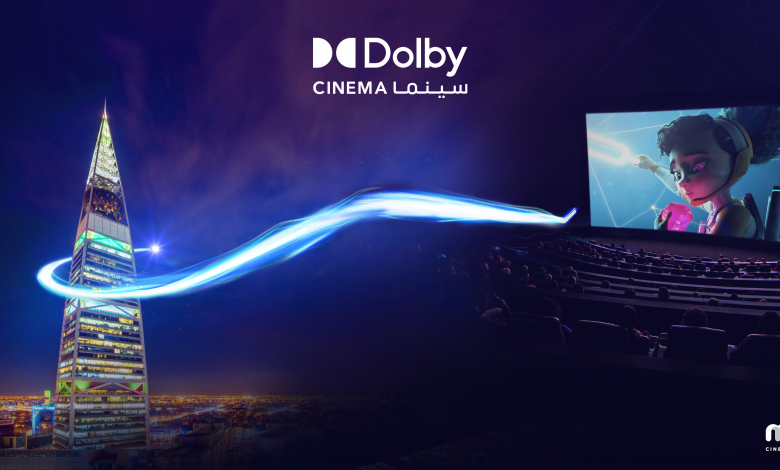 Follow Asdaf News on

Riyadh –
:
muvi Cinemas, Saudi Arabia's first home-grown cinema brand will deploy Dolby Cinema in Kingdom of Saudi Arabia, KSA. The first Dolby Cinema screen will open by end of July 2020 at the U-Walk Boulevard, Arabian Centres in Riyadh.
Dolby Cinema offers guests the complete Dolby movie experience. It is designed to consider all of the details – from the ultravivid picture of Dolby Vision, to immersive sound of Dolby Atmos, to comfortable seating.
Dolby Vision unlocks ultravivid colors beyond your imagination and reveals the subtle details of every scene. The result is a dramatically different viewing experience with brighter bright and darker darks, making viewers feel like they are inside the movie's world.
With Dolby Atmos, guests experience movies in a whole new way with immersive sound that moves around you – even overhead and behind you – just like it does in real life. The clarity and precision of Dolby Atmos create a stunning, textured soundscape that adds layers of depth to each scene.
With Dolby's inspired design, the Dolby Cinema in Saudi Arabia will provide guests with the ideal cinema environment from the theatre entrance to the end of the movie story.
There are 251 Dolby Cinema screens locations globally, with an additional 200 Dolby Cinema screens committed, and over 300 movie titles have been released or announced in Dolby Vision and Dolby Atmos. Ten of the top ten global box office films in 2019 were available in Dolby Cinema.
Sultan Alhokair, CEO of muvi Cinemas said " we are very excited to be opening Dolby Cinema and bringing the most powerful image and sound technology to Saudi Arabia. Dolby Cinema will provide a different experience for Saudi cinemagoers and will be the first of 3 screens to be added to our extending portfolio of offerings."
For Dolby Cinema tickets and more information visit https://www.muvicinemas.com/