Technology
Microsoft highlights the Internet threat scene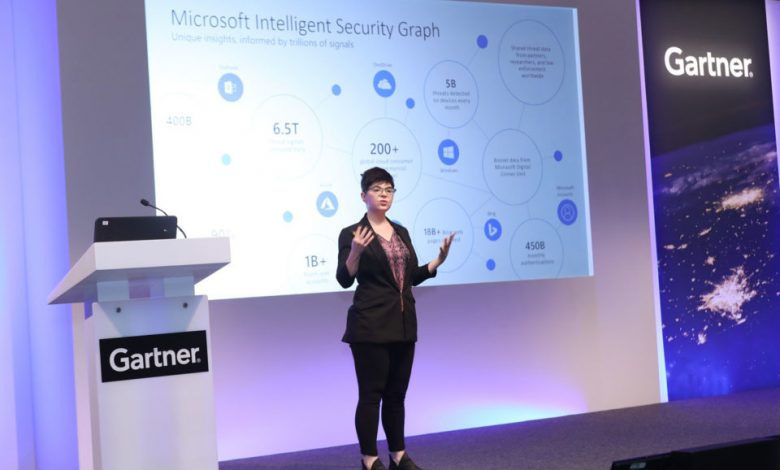 Follow Asdaf News on

Microsoft today demonstrated some of the most sophisticated detection and mitigation measures in the industry as it participated as a premier sponsor at the Gartner Security & Risk Management Summit in Dubai, UAE. The summit provides IT pros with insights on the latest cybersecurity standards which will help spur new ideas, fast-track project strategy and execution, advancing their skillset.
"The Gartner Security & Risk Management Summit holds incredible value as a venue for the cyber community to dive into the rich and relevant research content focused on the constantly evolving threat landscape," said Diana Kelley, Cybersecurity Field CTO at Microsoft. "Security is a full-time commitment that's been part of Microsoft's DNA for more than 15 years, and we embrace our responsibility as a security leader to help empower organizations by sharing our best practices."
At the summit, Microsoft will deliver a series of keynotes and discuss the sweeping changes to corporate security postures across the Middle East, outlining the most recent strategies to deal with the latest cyberthreats.
Diana Kelley, delivered a talk titled "Shifting Sands – Shoring up Cyber defence in a Rapidly Changing Threat Landscape", explaining how Microsoft capitalises on deep data insights from the 6.5 trillion security signals it analyses daily, along with a decade spent tracking and analysing software vulnerabilities, exploits, malware, unwanted software, and attacker-groups' methods and tactics.
"In 2018, attackers used a variety of approaches in the attempt to circumvent cyberdefenses of regional CISOs," said Kelley. "We saw the new, in coin-mining, and the old, in phishing. Cyber-criminals are adapting as they have always done. Coin-mining rose after successful countermeasures against ransomware, while hybrid attacks, like the Ursnif campaign, started using both social and technical approaches."
Microsoft's Hesham Saad, Security and Threat Protection Specialist, talked about "Hunting the bad guys with Microsoft Threat Protection", demonstrating how cloud intelligence and Microsoft 365 integrated security solutions provide wide-ranging protection through identity and access management, information protection, threat protection, and security management tools and expertise.
A Microsoft 2019 Middle East Digital Transformation manifesto, which surveyed more than 1,300 technology and digital decision makers earlier this year, found that 63% of respondents said their company lost either productivity or data to a cyber incident in 2018. 46% of these victims were affected more than once; and almost one in 10 victims reported incidents "once a week or more".
The overarching findings suggested a strong need for trusted, secure and intelligent cloud services in the region. To this end, Microsoft this year launched its two datacenters in the UAE – one in Abu Dhabi and one in Dubai. These facilities are catering to governments and organizations in the Middle East by providing them enterprise-grade reliability and security, combined with data residency and the broadest compliance.
Microsoft has also been named a leader in 2019 Gartner Magic Quadrant for Endpoint Protection Platform.