News
Trending
Lincoln's Lap of Luxury Can Still Be Your Sanity-Saving Sanctuary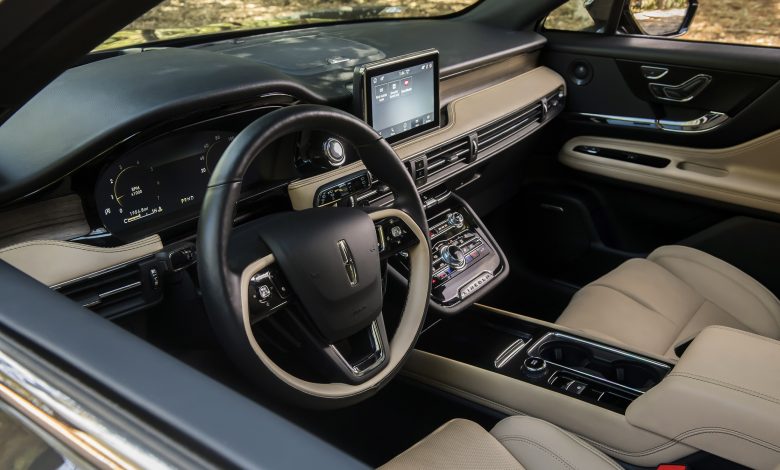 Follow Asdaf News on

Newsgate360 – Riyadh: Though the ability to getaway might escape us in the current climate, you'll be pleased to know you can still find sanctuary; a repose from restless children, a break from lonely lockdown. The cabin of your car might not be the most obvious choice for a chance to defuse cabin-fever, but you'd be surprised how entirely calming a place it can be.
Any car can, of course, become a stationary sanctuary – a place to retreat, relax, and recline with your favourite book or concerto – but not every cabin has the luxury touchpoints of a Lincoln. Afford yourself the time some night this week to shut out the world and seek the serenity of personal peace and calm.
Step out of your home and approach your Lincoln like it's a VIP event that only you are invited to. Let the lights embrace you, and the welcome mat beamed to the floor illuminate those smart dress shoes you usually save for a special occasion. Maybe leave the door ajar just a touch too long and hear the chimes of the renowned Detroit Symphony Orchestra warm up – a blend of marimba percussion, violin and viola.
It's imperative that you find the right seating position. Level of comfort can be the difference between a quick dabble in restful mindfulness, or an extended escape from work-from-home monotony. Lincoln's Perfect Position seats have been created with design inspiration from executive jets and high-end office chairs. The 30-way adjustable leather-wrapped, soft-cushioned, body-hugging seats are so much more than a place to sit.
Climate-controlled heating and ventilation lends a sense of personability not usually associated with a chair, and pattern and intensity massage functions – individually extended to the passenger seat, should you welcome a special someone into your sanctuary – will make sure your muscles are in the mood for relaxation. With one touch, let the night sky light up the cabin through the panoramic vista roof, flooding your view with a million stars on a clear night.
Your position is perfect, the scene is set; it's time to set the soundtrack. Be it a haunting melody by Andrea Bocelli at an empty Milan cathedral, or the mellifluous Mediterranean music of Amr Diab, the sound system will be the real star. Switching between traditional, audience, and on stage listening modes with Lincoln's Revel Ultima 3D audio system has the ability to create a soothing backing track as you tuck into a fine-dining recipe book, or immerse you entirely in concert-quality music with no outside interruptions.
Without leaving your driveway, you can be transported to a different world; one a safe distance from the four walls of your home, but close enough to follow any necessary imposed restrictions on movement. Your car's cabin can be a cave of serene solitude, or a shared space for a special date night. Your sanctuary awaits.