News
Trending
KSA on Emerging Markets List for Digital Diagnostics
Following Landmark Healthcare Autonomous AI Acquisition of 3Derm Systems, Inc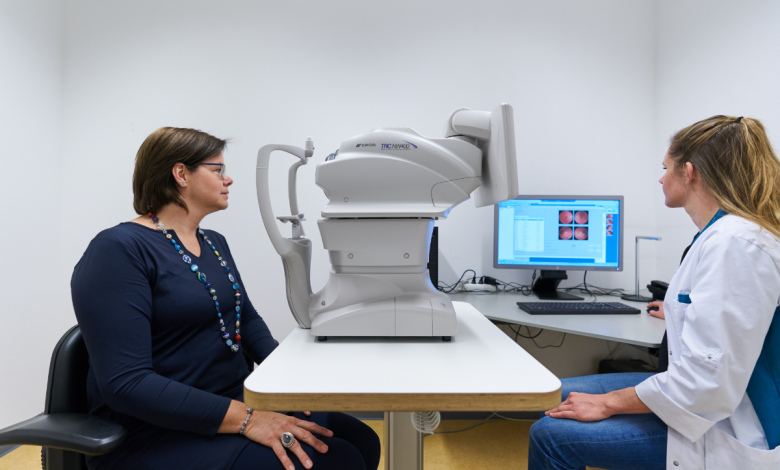 Follow Asdaf News on

Riyadh –
:
The Kingdom of Saudi Arabia (KSA) has been dubbed a key "emerging market" for autonomous AI healthcare solutions by Digital Diagnostics Inc., a pioneering global healthcare autonomous artificial intelligence (AI) company, formerly known as IDx, which has acquired 3Derm Systems Inc. of Boston, MA. The acquisition makes Digital Diagnostics the sole holder of autonomous AI healthcare software tools that are De Novo authorized by the US Food & Drug Administration (FDA).
Amid global healthcare access and inequity challenges exacerbated by the COVID-19 pandemic, members of at-risk populations – including specific demographics across the KSA and the wider Arabian Gulf – are delaying important specialist care. Digital Diagnostics' acquisition is an important milestone in the effort to improve the quality, affordability, and accessibility of healthcare through autonomous AI, and helping to reduce suffering through earlier diagnoses.
In "autonomous AI," it is the computer, not the clinician, making the medical decisions, enabling patients to obtain diagnoses for serious conditions when and where they receive frontline medical care. The ability to receive an instantaneous diagnosis from frontline care providers has been shown to lead to better outcomes for patients, especially those from underserved populations.
The acquisition makes Digital Diagnostics the global category leader in healthcare autonomous AI. The company rebrand from IDx to Digital Diagnostics reflects the firm's expanded suite of autonomous AI products in multiple specializations. This acquisition will help Digital Diagnostics introduce the autonomous AI system that diagnoses skin cancer, elevating Digital Diagnostics into an entirely new field of medical specialty. This new diagnostic tool makes early-stage diagnosis of serious conditions possible, ensuring that the disease is less likely to progress and ultimately ensuring an improvement in patient outcomes.
The company's flagship product, IDx-DR, was the first autonomous AI system De Novo authorized by the FDA for the diagnosis of diabetic retinopathy and diabetic macular edema. The firm also now owns 3DermSpot, the first autonomous AI to receive FDA Breakthrough Device designation for its diagnoses of melanoma, squamous cell carcinoma, and basal cell carcinoma.
Digital Diagnostics' early-stage diagnostic products for diabetes and associated medical conditions are particularly relevant to KSA where 18.3 percent of the adult population is estimated to have type 1 diabetes and related conditions. Diabetic retinopathy, one of the most common visual complications stemming from diabetes, is estimated to affect 33.7 percent of the KSA's diabetic population and treatment for diabetes is estimated to cost the Kingdom 870 million USD annually. Early-stage detection of diabetic retinopathy and diabetic myopathy, possible through Digital Diagnostics' pioneering autonomous AI tools will have a significant impact on identifying and treating patients at an early stage of affliction and will also reduce the financial outlay required for treatment of diabetes and related conditions.
"There is too much needless suffering from treatable illnesses, and it happens more in populations that do not have equitable access to healthcare, particularly to specialists," observed Michael Abramoff, MD, PhD, founder and executive chairman of Digital Diagnostics. "Our automated systems allow frontline care physicians and other providers to instantaneously diagnose serious conditions, get patients who need treatment to specialists faster, and therefore improve long-term patient outcomes. In a region at the forefront of global medtech adoption, we are convinced these cutting-edge autonomous AI software solutions will be top-of-mind for healthcare administrators across the KSA and wider Gulf region."
"Nearly one in five people in Saudi Arabia have Diabetes and a third of those over 40 have Diabetic Retinopathy – something which can be detected more quickly and efficiently by using the AI technology we've developed. The benefits of AI for the most tech-savvy health providers doesn't end there, our acquisition of 3Derm we can now provide AI testing for melanoma is just another way in which providers can provide care even more efficiently by embracing innovation."
How It Works: Instantaneous Diagnosis at the Front Line of Care
Digital Diagnostics was founded in 2010 by Dr. Abramoff, a practicing, fellowship-trained retina specialist ophthalmologist, neuroscientist and computer engineer, who developed a unique, patented biomarker-based approach to build algorithms that perform cognitively complex tasks. These algorithms are integrated into easy-to-use systems that can make instantaneous clinical decisions in which the computer makes the medical decision. Both IDx-DR and 3DermSpot use high quality images of the eyes and skin coupled with autonomous AI, without a specialist operator, to make instantaneous diagnoses.
Digital Diagnostics products are currently in use by the largest and most prestigious health systems in the United States, Poland, Austria, and the Netherlands. The firm has worked closely with regulatory agencies and healthcare organizations to enable adoption of autonomous AI in healthcare.