News
Trending
King Salman Energy Park (SPARK) announces five key investment commitments by new tenants at IKTVA 2020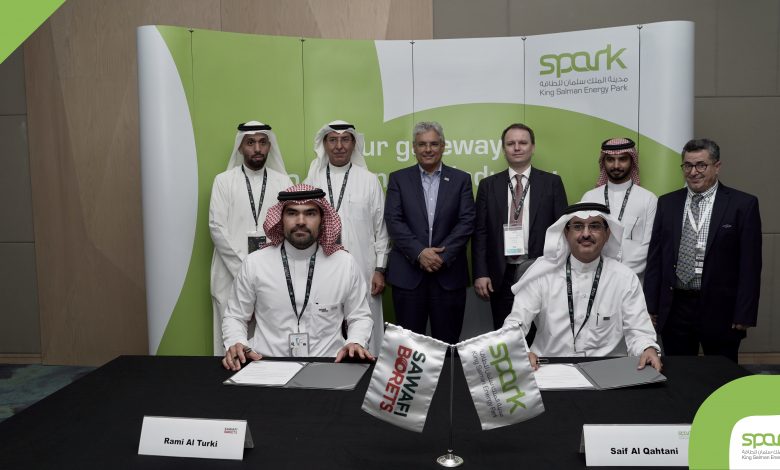 Follow Asdaf News on

Newsgate360 –  Riyadh: King Salman Energy Park (SPARK) announces the signing of five key investment commitments by new tenants who will develop industrial facilities, factories and services centers at SPARK to serve the oil & gas and energy sector in the Kingdom and the GCC. The agreements were signed at the ITKVA 2020 Forum and Exhibition at the Dhahran Expo Center in Dammam, Saudi Arabia on 24-25 February 2020 in presence of King Salman Energy Park's Chairman Dr. Mohammed Y. Al Qahtani.
Agreements with the following companies are announced:
Aro Drilling: a world-class offshore drilling contractor that owns, operates, and manages a fleet of high-specification and premium jack-up rigs in Saudi Arabia. ARO Drilling is a joint venture between Saudi Aramco, and Rowan Companies, an industry-leading, global drilling contractor
Al-Rushaid Petroleum Investment Company (ARPIC): a leading Saudi company operating nationally and internationally, principally involved in manufacturing, construction, engineering, trading, commercial real estate and technology
Advanced Lines Est: a major supplier of oil and gas drilling auxiliary equipment. Initially Advanced Lines will manufacture frac tanks, acid skid tanks, acid transporter, centrifugal pumps, filtration units, big bags and rig accommodation unit. This wide variety of products will be followed by a second phase
Saudi Drill: will be manufacturing down holes tools and general rigs components. The activities also include drilling tubulars and critical application OCTG for deep and ultra-deep high temperature / high pressure wells
Borets: a leading US-headquartered global provider specializing in the engineering, manufacture, sales and service of Electric Submersible Pump systems (ESP's)
SPARK President & CEO Saif Al Qahtani commented on the occasion, saying: "We are delighted to announce these new partnerships with both local and international investors. This represents a significant contribution to localizing value creation through dedicated industrial development, as part of the Kingdom's Vision 2030."
SPARK will provide ultramodern infrastructure that allows its tenants to "plug and play". It provides full facility management services, water, power, industrial water, high end security, communication infrastructure, logistics facility and dry port, and a link to the national railway. Apart from large corporations, SPARK also caters to the small and medium sized enterprises and provides support through its SPARK SME HUB, creating a tailored ecosystem for SMEs.