Technology
Trending
Kaspersky supports space debris clean-up, bringing on the future for generations to come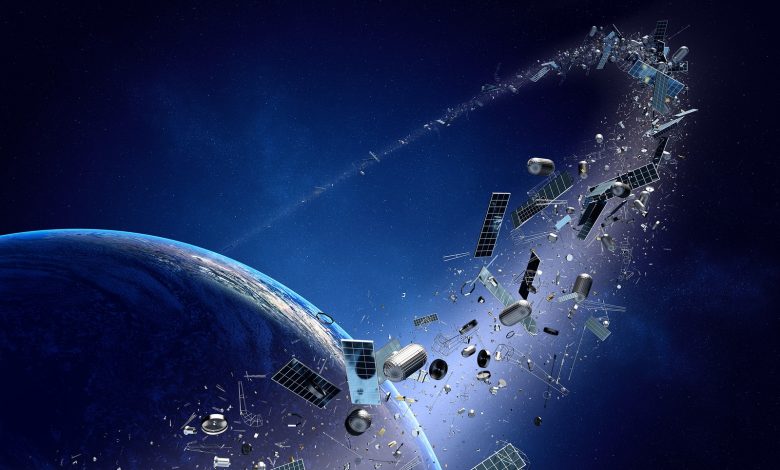 Follow Asdaf News on

Riyadh –
:
As a future-looking company and a strong supporter of technological solutions and innovations, Kaspersky is concerned with cleaning near-Earth orbit from debris to make space exploration safe for coming generations. The company has supported a startup, StartRocket, in developing a technology that can clean up space debris, and aims to draw attention to what is a growing problem.
 Decades of space exploration has led to a buildup of debris in space, with more than 500,000 pieces of useless artificial objects being tracked as they orbit the Earth. The rising amount of debris can lead to dangerous collisions with space vehicles, resulting in significant damage to spaceships and presents a risk to astronauts. To make it possible for people to keep exploring space, mankind needs to reduce this pollution in the years to come, and Kaspersky, committed to building a safer future, is taking a step today to secure our tomorrow.
Kaspersky is closely monitoring the development of different technologies and solutions that can help clean up debris from space. One such business that shares similar values is StartRocket, a startup with big ambitions to reduce space debris with its own Foam Debris Catcher – a series of small and autonomous satellites that catch and de-orbit space junk using a sticky polymer foam. This is done by trapping orbiting debris and then dragging it towards Earth, so objects burn up in the planet's atmosphere. StartRocket is currently carrying out a series of two-step experiments both on Earth and in space, with its first orbital test planned for 2023.
By supporting StartRocket, Kaspersky aims to raise awareness of space waste, as well as draw global attention to young technological projects with great potential. Within the framework of the partnership, Kaspersky has supported the project at the preparation stage, including the development of technical documentation, as well as providing information support for the project so that as many people as possible can learn about its goals.
 "As a forward-thinking company, with one eye always on the future of technology, Kaspersky has long been interested in space exploration. We understand that while exploring the universe is exciting, it can come at a cost. That is why we are keen to raise awareness around space pollution and understand how it can be conquered," comments Andrew Winton, Vice President, Marketing, at Kaspersky.
"The solution being developed by StartRocket is an interesting example of how technology is changing and can be used to reduce space debris. We will watch the company's development and product progression with great interest and look forward to supporting the cause in the coming years," he adds.
 "The problem of space debris is getting more and more serious and presents significant risks for current and future initiatives and technological developments for space exploration. In the current situation, it is important that the scientific community acts together to find the solution. The Foam Debris Catcher is the cheapest and most scalable solution. If we compare our solution to the newest ones, the FCD is going to be much cheaper than alternative options. We achieve these costs by using all possible technologies: step-by-step launching, high precision mathematical models and Earthly-based infrastructure that tracks garbage," says Alexander Shaenko, Ph.D in Technical Science, StartRocket consultant.
As a strong supporter of technological solutions and innovations, Kaspersky is championing a number of initiatives in the area of space science. The company has been actively supporting space exploration by partnering with the Gagarin Research and Test Cosmonaut Training Center in 2019 – providing special cybersecurity training for cosmonauts, as well as the IT specialists working at the center. Kaspersky has also supported the Starmus festival since 2016 – an annual event that combines science, art and music, to bring together prominent scientists, top artists and legendary space explorers, and inspire the next generation of great minds.
For more information on StartRocket's space debris clean-up project, please visit: https://securingspace.com/.