News
Trending
Julphar resumes sales of products in KSA
After an inspection of Julphar facilities, SFDA has lifted the temporary suspension on the export of Julphar products to Saudi Arabia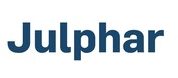 Follow Asdaf News on

Newsgate360- Ras Al Khaimah: Gulf Pharmaceutical Industries PSC (Julphar), one of the largest pharmaceutical manufacturers in the Middle East and Africa, has announced that the company's exports to the Kingdom of Saudi Arabia will resume again. The announcement comes after the successful inspection of Julphar's manufacturing facilities by the Saudi Food and Drug Authority (SFDA).
His Highness Sheikh Saqer Humaid Al Qasimi, Chairman of the Board, Julphar, said: "We are pleased to announce that more than 100 products registered in Saudi Arabia will again be available in the market. We would like to thank the SFDA and UAE's Ministry of Health and Prevention for their continued guidance and support as we worked together to implement further improvements in our manufacturing processes as per recommendations highlighted in their report. We will continue to strengthen our partnership and cooperation with all relevant regional authorities today and in the future as our products continue to be successfully sold in 50 markets around the world. This is testament to our legacy and success as a company with a 40-year history that is firmly rooted in the soil and history of the region."
In addition to the lifting of the suspension, Julphar had already started supplying the Saudi Arabian market from Julphar's new production facility at King Abdullah Economic City (KAEC) SFDAduring the end of 2019. The plant has an installed annual capacity for one billion tablets, 300 million capsules, 30m bottles of syrups/suspensions.
In 2019, Julphar began its operational transformation including an internal restructure and a cutting-edge revamp of all quality processes. This included a key focus on the company's quality assurance, regulatory and development activities steered by over 200 scientists, medical professionals and regulatory experts to ensure Julphar delivers impactful and accessible healthcare solutions that respond to the needs of people and governments across the region and beyond.