News
Trending
Jadwa Investment Wins Top Private Equity Award from EMEA Finance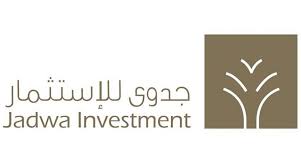 Follow Asdaf News on

Riyadh –
:
Jadwa Investment, a leading regional investment management and advisory firm, has won three awards categories at the annual EMEA Finance Achievement Awards for private equity including the coveted 'Best Private Equity House in EMEA' award. The 2020 awards were announced in absentia due to COVID-19 concerns.
In addition to the 'Best Private Equity House in EMEA' awards, Jadwa also received the 'Best Private Equity Investment in the Middle East' and 'Best Private Equity Exit in the Middle East' awards, marking the highest number of awards won by the firm in a single year.
Tariq Al-Sudairy, Managing Director and CEO of Jadwa Investment, commented: "We are delighted to be recognized for our achievements on this international platform. This is a testament to our private equity credentials and to our continued growth as a firm. I am grateful to our private equity investors for their continued trust in our ability to add value and to generate superior investment returns."
Saad Al Saif, Managing Director and Head of Private Equity, added: "These awards cement Jadwa's leading position in the regional private equity space. We look forward to working with our private equity partners to continue to develop this industry."
The 'Best Equity House in EMEA' Award is the highest honor bestowed by the EMEA Equity Awards committee and marks a special milestone for Jadwa Investment since winning "Best Private Equity House in the Middle East' on two occasions, in 2015 and 2017.